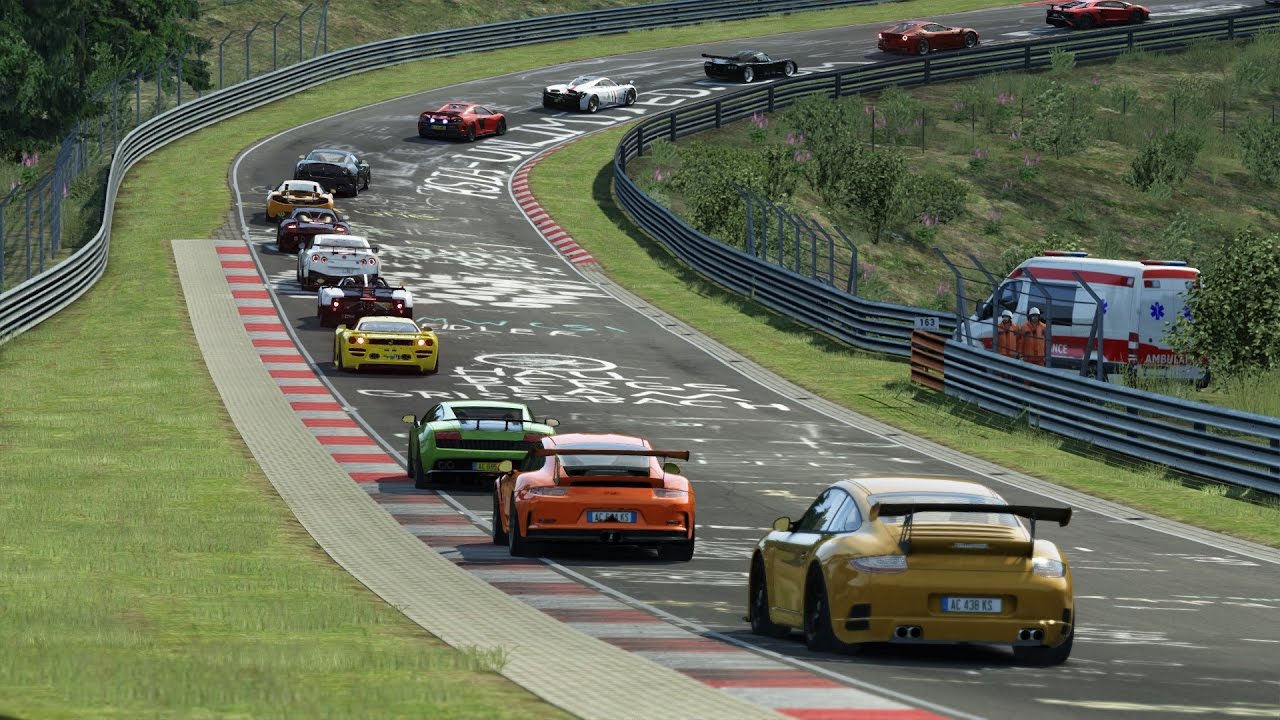 Turbo Nutters AC Nordschleife Porsche Trackday Server
Are you looking for a low ping UK Nordschleife track day server? Look no further!
We're proud to announce our very own Porsche track day server for you lucky PC guys and gals. The server features the very best vehicles from the Porsche Pack offerings including the mighty Porsche 918 Spyder and the classic Porsche 962c.
The cars available will change from time to time so please let us know if you are having problems finding a free vehicle slot or would like to suggest alternatives cars.
How can I join?
Joining is easy – simply search for turbonutters in the server listings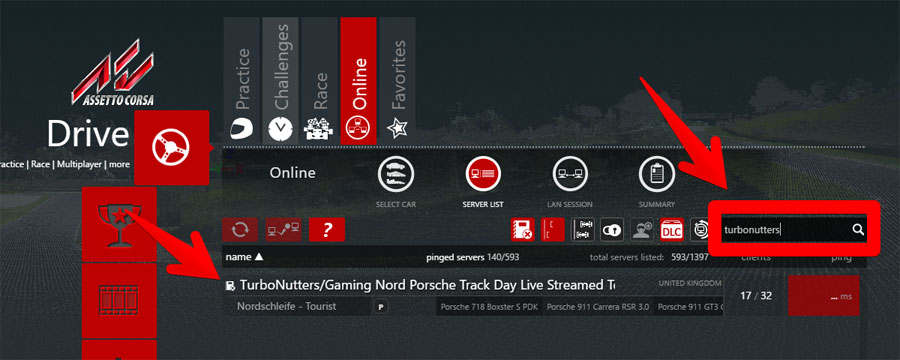 I don't have the Porsche Pack!?!
If you're missing the Porsche Pack or any other pack then head on over to G2A's website using this link G2A.
You can get this and many other games at a fraction of what you would pay on Steam. Please note that you will need the Porsche pack in order to access the server, again you can buy it at G2A
Live streaming!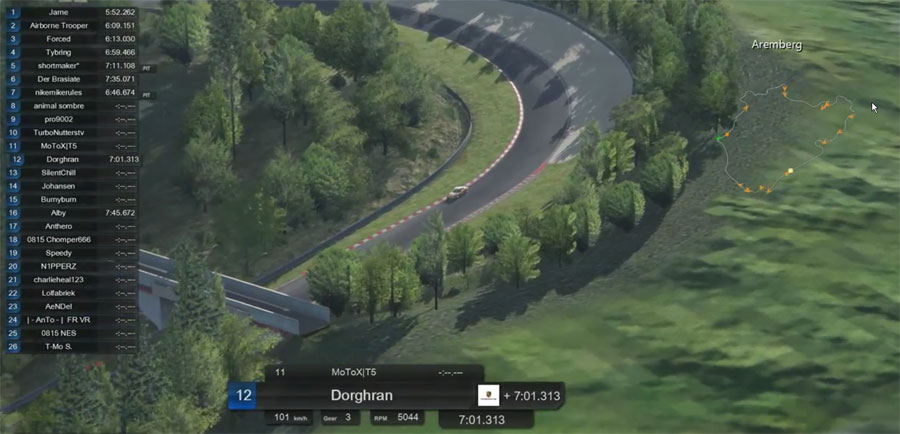 The server is streamed Live to our Assetto Corsa YouTube channel using our very own dedicated streaming server (running a 1070). This offers the very best of the action 247 with all the graphical bells and whistles turned up to 11. Click to view the Turbo-Nutters Assetto Corsa YouTube channel
Please take the time to subscribe and dish out the likes!
Mods!
The server doesn't require any mods or packs other than the Porsche Pack. We do however suggest that you install the Fonsecker sound packs available over at the Race Department Website. These packs greatly increase the audio quality of the cars, especially the Porsches. They absolutely sing!
What Else do I need?
The one thing that completes the Assetto Corsa experience is a "proper" wheel. You can pay huge amounts of money for an offering from Fanatec but if you're looking for a decent entry level wheel at a great price then check out the Logitec G920 and G92. The G290 is compatible with PC and Xbox One whilst the G29 supports PC and PS4. Head over to Amazon for a great price and Amazon's epic after sales support (and returns). I personally use the G290 and find it a great entry level wheel that offers great performance at a reasonable price. We'll be doing a review very shortly so make sure you head back for that.
Team Speak!
As well as our own dedicated server we also offer our own teamspeak server for you lucky lot. Simply point your Teamspeak client to eu164.ts3.cloud:1146
Get Social!
We're also on twitter so please so check us out https://twitter.com/TNuttersGaming
Enjoy our server and drive safe!
Server Admins .TN. Strikeman And .TN. Karlos