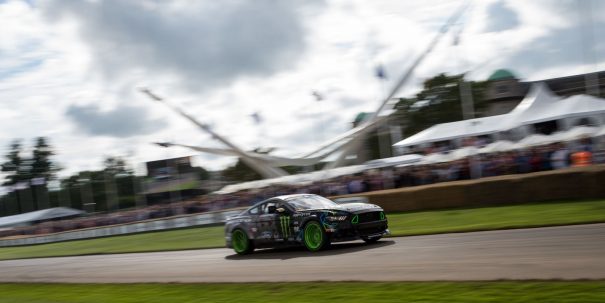 Thanks to the generosity of Monster Energy, Turbo-Nutters will be attending this year's Goodwood Festival of Speed.
The main attraction for us will be the World Premier of BattleDrift 2 which we have kindly been invited to. We're not entirely sure what to expect but not doubt Monster Energy will be putting on a spectacular show.
Check back later in the week for full coverage of the event! We'll be live streaming on our YouTube channel so please be sure to check that out.
Be sure to check out the Monster Energy Website for further details
In the mean time check out the last installment from Monster – Battle Drift #1. This first installment set in Niigata, Japan pits Vaughn Gittin Jr. in his 550 HP 5.0L V-8 Mustang RTR against Daigo Saito's 650 HP V-12 Drift Lamborghini. The resulting video below is nothing short of amazing!