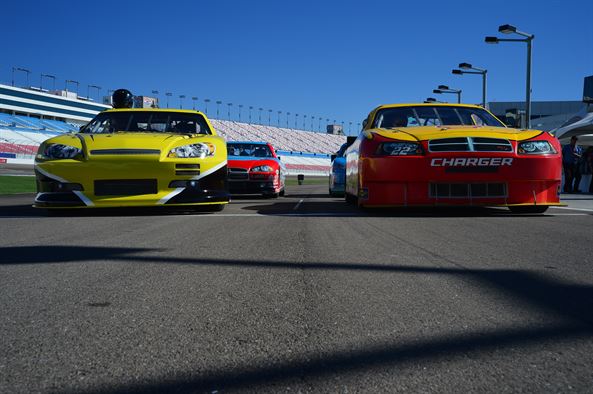 Driving is an activity which makes us feel free, independent, and feeds that hungry adrenaline junkie within us. Cruising through the streets in your own vehicle is great, but it could always be one step better.
Today we are going to take a look at some of the best driving experiences the world has to offer, you'll be skipping the Network Q Used Cars and going straight for the supercars. Let's take a look at the kind of things you could do…
Off-road driving day
Take a 4×4 through a crazy course, navigating mud, steep slopes, sharp turns and water crossings. You'll be place in the driver's seat of a Land Rover and experience the great outdoors.
Caterham track days
You'll be able to choose from classic Caterham cars such as the 310R SV, 360R, 420R and 620R. Feel the power and rapid acceleration as you race around the track.
F1 Grand Prix Simulator
Formula 1 is one of the most popular motor sports in the world, and you can now experience the magic of the track for yourself. Step into a realistic simulator machine and the machine will take you through different courses and levels of driving before you eventually tackle the real deal and race for your trophy.
Five Supercar Blast and Hot Ride
You have to choose 5 supercars for this experience; you'll get the chance to race for three miles in each car, and then as a final treat you will be a passenger as a fully trained racer takes you for an exhilarating race around a track. The choice of cars will include a Porsche 911, Lamborghini Gallardo and even an Aston Martin DB9. It's the ultimate car lover's dream.
Quadruple Platinum Supercar Thrill at Goodwood
For this experience, you'll be able to drive five miles around one of the most iconic racing tracks in the world. At the end, you'll be comparing each car. The vehicles you'll be driving are:
        

Audi R8 V10 Plus

        

Ferrari 458

        

Lamborghini LP570
Lamborghini vs Ferrari Driving Thrill
Understandably, it may be difficult for you to choose which of these supercars you'd rather race in- Lamborghini Gallardo or Ferrari 355- luckily you don't have to choose. Drive both of these cars around the racing track and then compare them at the end of the day.
Quadruple Aston Martin Driving Adventure
If you are an Aston Martin fan, then make the most of having the chance to drive four of them in the same day! You'll be driving a DB7, DBS, Vanquish and V8 Vantage.
Stunt driving at Silverstone
Take a lesson from the stunt driver behind Top Gear, Paul Swift. You'll learn how to tackle J-Turns, 360 degree handbrake turns and even a slalom course.
Movie cars driving day
If you are a fan of the big screen this driving experience could be the perfect one for you. The cars you'll get the chance to drive are the Nissan Skyline from Fast and Furious, Ford GT40 from Le Mans and even the General Lee Dodge Charger from Dukes Of Hazzard.