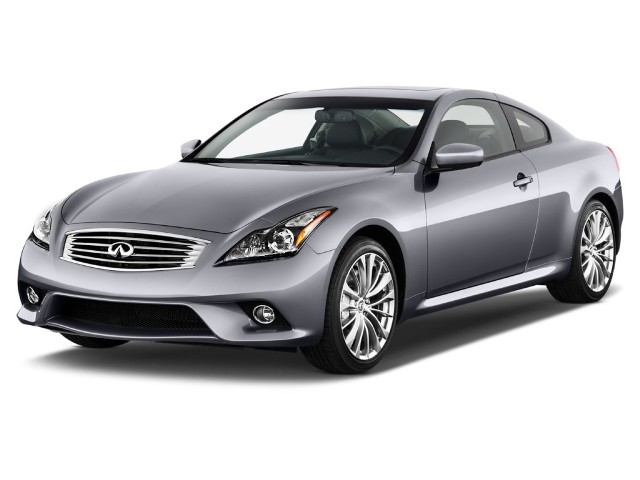 The luxury sport coupe that isn't quite a sports car and isn't quite an upmarket sedan has gained popularity recently. While cars like the M and AMG have earned their weight in cash in European markets and Lexus has long enjoyed a monopoly across the Atlantic with the F-Sport, the Infiniti G37, representing Japanese automakers, is finally rising to the challenge.
The first vehicle released as part of Infiniti's Performance Line, the G37 took a definitive step for Nissan's luxury arm, emphasising performance to deliver what has been called an "upscale midsize car" or perhaps less succinctly: rear-wheel biased power and refinement wrapped up in a manageable price tag.
The 2012 Infiniti Coupe manages to hit a sweet spot between the Nissan 370Z (the platform on which it's built) and the G sedan, from which it borrows a host of appointments. Comfortable seating, bold leather and aluminium interiors and plenty of gadgetry make it not just a small sedan dressed up as a sports car, but something truly in-between.
More fun to drive and better looking than the sedan, the G37 still has the leather seats and the gizmos and can fit four people inside its (slightly cramped) interior. It's intended for a particular kind of driver who appreciates the handling and the interiors but who doesn't necessarily need the oomph of the 3 Series or the prestige of the C-Class. Overall, critics report that this coupe offers a good balance between naughty and nice and its lower price tag makes it an attractive buy in the upscale midsize market.
Under the hood it's got a 3.7-litre V6 that puts out 329 horsepower at 7,000 rpm, matched with electronically controlled 7-speed automatic transmission. The sharp handling is a result of sport tuned independent suspension and strong brakes. Another attractive feature is the host of standard high-tech features (many of them brought across from the G sedan), including a multi-function trip computer and controller with 7-inch display.
Downsides exist only if you're not the target market i.e. if you need more space than a coupe can give. Testers report that the sloping roof line means taller passengers struggle in the rear seat although there's enough room in the boot for bags and coats. Obviously it's not a carpool car but a sporty, intelligently designed coupe that's well-priced for what you get.