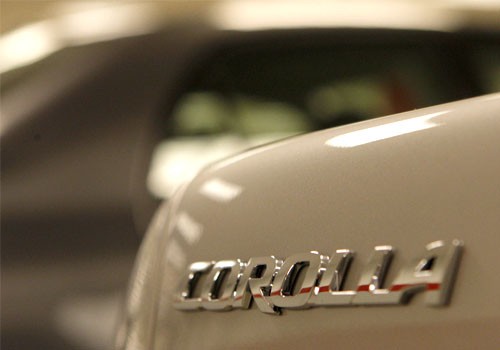 If you had to choose a car that's stood the test of time, it must be the Toyota Corolla . One of the most eponymous vehicles on the road, the Corolla has been Toyota's best-selling D-segment sedan, in fact its best-selling vehicle, since 1966. So what's new for the Corolla this year?
If you believe Wikipedia, the Corolla beat out the VW Bug just before the turn of the millennium to become the best-selling car in the world, when it passed 40 million sales. Since the car was launched, one Corolla car has been sold every 40 seconds!
Why? The Corolla began as an economy coupe or hatchback that was reliable and easy to drive with a sprightly suspension and rear-wheel drive layout. Most importantly, they were cheap and students and first-time drivers could afford them. When car enthusiasts started modifying them, adding turbos and developing the engines, car companies obliged and manufactured a ready supply of parts for the cars that were popular anyway.
Fast forward to 2006 and the tenth gen Corolla was released under the Axio in Japan and the Altis elsewhere. Although the style has aged somewhat (perhaps gracefully?) and the Corolla has become a bit of old-hat in markets around the world, the same old features appeal i.e. it's reliable, compact and cheap.
Toyota is keeping the 2013 Corolla under wraps but there's speculation that it has changed the Corolla's headlights to resemble the new Camry, flanking a V-grille and a Lexus CT-inspired front-spoiler as well. Slimmer and a little racier (with new chic taillights) than in the past, the Corolla's interiors are reported to be wood-furnished and upgraded with automatic climate control, LCD display, navigation and multifunction steering.
While it's all speculation from bloggers who've spied the car out during testing, the sharpened design is confirmation of an earlier promise from Toyota to upgrade models that have perhaps begun to look staid (the Yaris and the Camry in particular). No details on the powertrain, but some expect to see a version of the Peugeot-Citroen 1.6-litre diesel engine that powers the Mini Cooper D.
Love it or hate it, the Toyota Corolla is here to stay and it looks like it's getting a facelift for the coming year. Despite the speculation, however, it is doubtful Toyota will venture too far away from a good thing in the new Corolla.