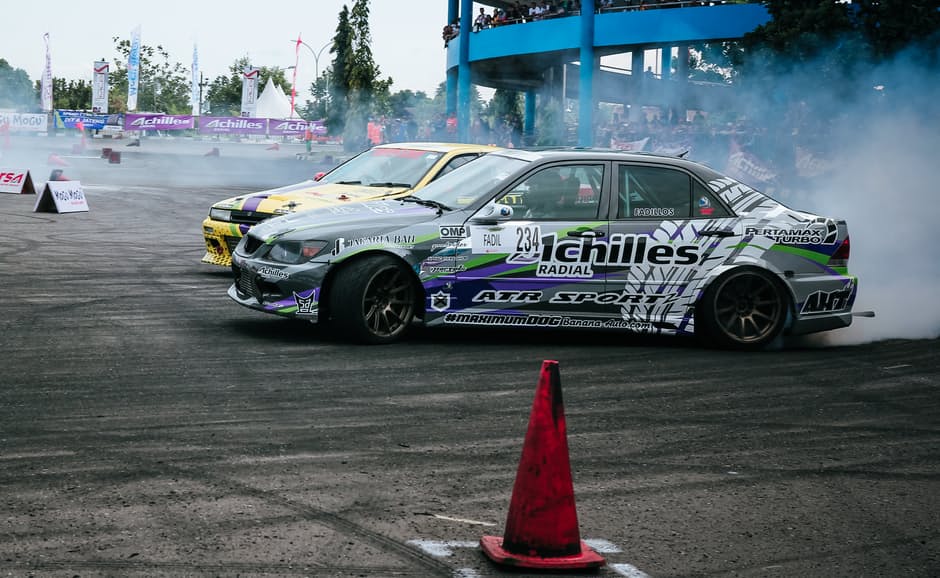 For some of us, drifting became a need-to-have skill when the first Need For Speed came out. For others, it has just been a natural progression in entertainment; they have a car, cars have wheels, things with wheels can drift. Others want to learn simply because Ken Block is one of the coolest people on the planet and he drifts better than any of them. Whatever your reasons for wanting to know how to drift though, there are certain things you are going to need first. Which is where we come in. We are here to ensure you have everything you need to start out on your drifting career.
First off, the car.
You are going to need a car; that much is apparent. But there are certain rules to what car you will need. For example, a car with front-wheel drive and an automatic transmission probably isn't going to cut it on the drifting front. What you're going to want to look for is a small, back-wheel drive car with a manual stick. As a first attempt, most drifters tend to go for cars built between '90 and '99, which is partly to do with cost, weight, durability, handling and so on. So why not start here.
Where to do it.
The next thing you are going to need is a place to do it, a safe place too. And tarmac. There is no point driving to a muddy field to learn how to drift because that is technically classed as either 'skidding' or 'getting stuck'. So yeah, a skid pan or a local and unused airfield or a farm or somewhere that is safe and big. Big is important. You don't want something to go wrong and there not be any wiggle room to account for this.
Equipment.
A helmet is a pretty good place to start. This isn't so much to protect your head if you roll your car somehow; it is more there to protect your head from constantly hitting the window. This will happen. Why? Because no production car is designed to drift or do burnouts. They are designed to grip the road and not slide across it. And sliding means your car will spin out, you will probably hit the cone you are trying to drift around, maybe even hit some obstacles or make a series of other mistakes, all of which will see you hit your head at some point. So get a helmet.
Anything else?
Yes. A lot actually. But these are more bits of advice. First, consider taking out the back seats, this will help you a lot as it will remove weight from the back. Check your spark plugs, and look for any oil leaks; that sort of thing. Tape the button on your handbrake down so that it is in all the time (you'll want to pull the handbrake up smoothly and the lock button prevents this). Oh, and have spare wheels on call, or have someone like Wiltshire Tyres on speed dial, just in case you need new wheels fitted at your drift site.