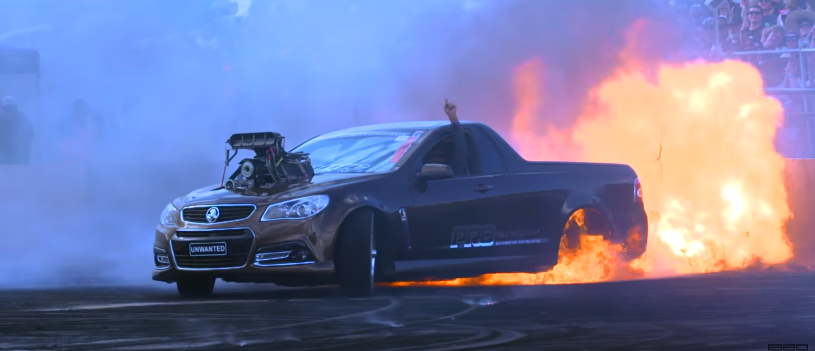 There's some things that the Aussies do best: Make insanely powered pickup trucks (utes to those down under), fishing and insects that kill you.
Here's another to add to he list… burnouts!
The Aussies obsession with the burnout is unrivalled. Their insanely powered competition cars produce both enough power, smoke and flames to put anything you've seen in your local "cruise" to shame. These guys literally burn rubber until either they annihilate the tyres or catch fire.
Check out the video below from 1320 Video highlighting some of the lunacy at this years Summernats.
What the F*** is Summernats, Bruce?
The annual Street Machine Summernats Car Festival is Australia's biggest automotive horsepower party. It's a four day event featuring cars, girls and more importantly one of the biggest and baddest burnout battles ever to grace this earth.
For more information check our the Summernats website