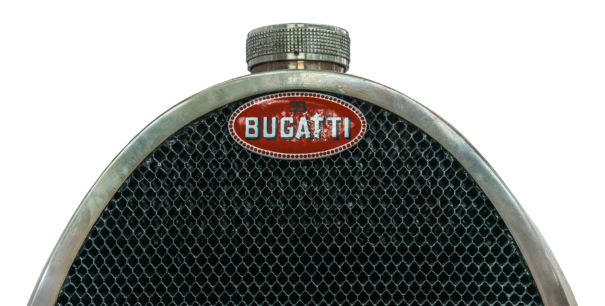 The auto industry has been fascinated by speed since its early days, and some manufacturers continue to make loud statements with supercars. Today the average car, such as family sedans from Elmbank motor company, can easily hit 100mph. Most production cars started as a race to see which car could cross the 200mph barrier first; after that was achieved, the bar was shifted to 300mph. This article will discuss five of the fastest hyper-cars in 2021.
2020 Bugatti Chiron Super Sport 300+
Bugatti has outdone themselves again with this one as this model sits on top at the moment as the undisputed king of speed. What makes it even more remarkable is that the manufacturer continues to find ways to coax more speed out of the same engine they had in the Veyron and Veyron Super Sport. Indeed, this is the same killer quadruple-turbocharged, 8.0-litre W16 engine. But in this new car, it soars to even higher heights, with 1,600 horsepower and 1,180 pound-feet of torque which is 600 hp and 193 lb-ft more than the original Veyron. This hypercar, in 2.3 seconds, hits 60mph, and in the official testing, it recorded 304mph. It sells at an astronomical $3.9 million.
2021 Koenigsegg Jesko Absolut
This car could have been at the top of the list, but its top speed of 330mph is just still theoretical at this stage, as no model has yet reached that speed. But Koenigsegg sure knows quite a lot about putting together some real speedsters; this car is just the latest addition to their already insane collection. Pushing a 1,600 hp and 1,106 lb-ft of torque from a twin-turbocharged 5.0-litre V8, it also has a sleek body that provides the major downforce. This immaculate Swedish speedster, selling at 2.8 million dollars, is a real beauty.
2021 Hennessey Venom F5
If you are looking for a car that smashes the status quo, then the 2021 Hennessey Venom F5, manufactured by Hennessey Performance Engineering in Texas. Selling at a cool $1.8 million, it has a twin-turbo 6.6-litre V8 that produces 1,817 hp and 1,193 lb-ft of torque. It is expected to hit a top speed of 310 mph. This surpasses its predecessor, the Lotus Elise-based Venom GT, which maxes out at 266 mph. Not more than 24 models are expected to be built, making it a collector's item.
2021 SSC Tuatara
This American car produced a sterling performance at the Space Florida's Shuttle Landing Facility's Johnny Bohmer Proving Grounds. It hit a top speed of 282.9 mph, which was very impressive, albeit lower than its predicted 316-mph average. Selling at $1.9 million, it has a 1,750 hp and 1,280 lb-ft of torque.
2021 Aston Martin Valkyrie
For a first-timer in the hypercar space, Aston Martin really outdid themselves with the Valkyrie. Known for their aesthetic performance cars, the manufacturer really put in the work after collaborating with Formula One partner Red Bull racing to come up with this car.
Packing a Cosworth-sourced V12 with an 11,000-rpm redline and hybrid system to produce 1,160 hp and 664 lb-ft of torque, the Valkyrie gets to 60 in just 2.5 seconds and hits a top speed of over 250mph. It sells for a jaw-dropping $3 million.
[ad]