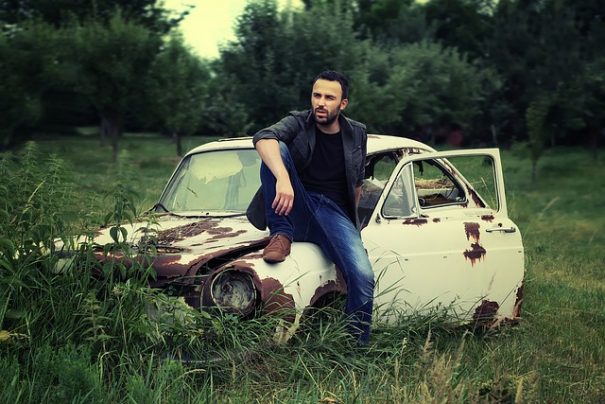 When you buy a car, it can definitely be a personal decision that you make from the heart and not necessarily with your head. For some people, when you sit down in that drivers seat, feel the leather of the steering wheel in your hands and you feel the vibrations of the engine running, it can be a thrill. Sometimes a car is bought as a reward, as a symbol of a work bonus or an increase in salary maybe. Sometimes you choose it out of necessity, needing a certain type of vehicle or size to suit your lifestyle. Often there can be cars that stand the test of time, and seem to last. Here are some of them, maybe it will inspire you to consider one of the brands for your next car purchase.
Land Rover
The Land Rover brand has been regarded as an iconic British brand for many years now, even though it has been owned by India's Tata motors since 2008. One of the most iconic models within the range happens to be the Range Rover. There are many variations of this now, but the main shape and model still remains very true to the original since its launch back in 1970. Today, it is regarded as a vehicle of status, and main people want to won one. This is when companies like LRC 4×4 Ltd could help you find the right one for you. Whenever you get to purchase one of these, you will certainly feel like it is a special purchase.
Bentley
Bentley is a British icon of a car that specialises in the luxury car market and SUVs. There are many people who are a fan of theirs brand, and for good reason. They have been a subsidiary of the Volkswagen group since 1998. Once of the biggest most eye catching models that Bentley produce is the Continental range. Developed in Crewe and first regarded as a sports fastback back in 1954, today it is iconic and definitely noticeable on the roads. Driven by the rich and famous, it may be a dream to own one of these one day and surprisingly they do hold their value. You can pick up used ones quite easily online.
Ford
Ford, an American manufacturer but very much associated with the UK, is a big brand that we will see a lot of on the street. Henry Ford created the manufacture back in 1903, but now you can't travel far without seeing a Ford. From the quirky Ford Fiesta, to the practical Kuta and SUV range. However, there is one masterpiece that is worth mentioning, that is the Mustang. The original 1962 Ford Mustang was a two seater sports vehicle. Today, now available in the UK since 2015, you can get a much varied version of it, but the iconic looks and American muscle car charisma is still present.
Three very iconic brands, three cars within their extensive model ranges that will certainly be argued as being able to stand the test of time. What do you think?