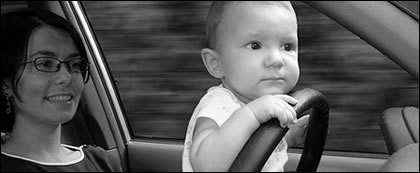 Young drivers are well-known for having to pay out large amounts for their car insurance; some policies cost many even more than the car itself. This is a problem which puts many young people off driving completely. There are ways, however, to lower the cost of young drivers insurance.
Pass Plus
One such way to reduce the insurance premiums by up to as much as £350 is to spend £100 and take the Pass Plus course. This will demonstrate that the driver has had experience and formal education of driving on motorways as well as during the night.
Lower Groups
The insurance industry uses a grouping system for cars based on make, model, engine size and age. This determines roughly how much insurance would cost for a certain car. Getting young drivers insurance at a lower cost is all about choosing a vehicle from the lower ranked groups. Smaller engine sizes, smaller cars, and cheaper cars are the way forward.
Furthermore, it's a good idea to avoid adding any modifications to the car. This is because modifications tend to add a significant amount of value to the car itself, which would cost the insurer more to put right should it be involved in an accident.
Fronting
Many parents believe that insuring a child's car in their name is a good way to cut down on insurance costs, and this is certainly true. However, if it's ever discovered that the parent wasn't the lead driver, then it could invalidate the insurance policy instantly, and that would leave the young driver with a pretty hefty bill in the event of an accident. It could even bring further legal action as this is known as 'fronting', an illegal practice in the UK.