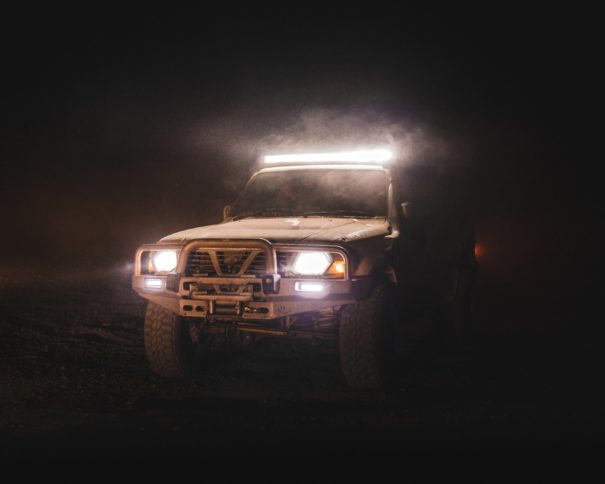 Off-roading can be an exciting hobby, but if you're completely new to it, there are a few things that you should know before you embark on your first fun-filled four-wheeling adventure…
Consider investing in a starter rig
If you can afford to do so, investing in a starter rig is a really good idea because when you're a newbie to off-roading, you are probably going to end up doing some damage to your vehicle, which is a lot easier to come to terms with when you're driving as relatively cheap starter rig than when it'd a really expensive off-roader.
Save money with red diesel
Off-roading can get really expensive really fast if you're into it, but something that can cut the cots by a decent amount is using red diesel, like the stuff you can get in an emergency box at this website, instead of the diesel you pay a premium for at the pump. That being said, it is illegal to use red diesel on the road, so you MUST ensure that you use it when off-roading only or you could get into trouble.
Do your homework
It's easy to get over-excited about the prospect of off-roading snd just heading off on an adventure without really thinking it through. This is a really bad idea because there are many places where it is not legal to off-road and you could end up in trouble. Luckily, there are lots of websites, Facebook pages and even books where knowledgeable people share the best places to off-road legally – look at them, do your research and ensure you stay on the right side of the law.
Invest in your own toolkit
If you really want to make the most of your off-roading hobby, you should seriously consider investing in your own set of mechanic tools and learning at least the basics of vehicle maintenance. The more you know about your vehicle, the more joy you can get from it, and obviously, if you know how to fix the basic problems you may face, you can save money and more importantly, gey yourself out of trouble when you're off-the-beaten-track instead of having to wait for help to come and find you.
Buy the best tyres you can afford
It is fair to say that the tyres of your off-road vehicle will be doing a lot of the heavy-lifting, so to speak. That's why it's really important that you spend a bit more money on them than you might for a road vehicle. Most off-roaders favour Mud-Terrain radial tyres, but if you buy the cheapest set, you will probably live to regret it, so even if you have to make savings elsewhere, ensure the tyres are as strong and capable as they can possibly be.
Off-roading can be one of the most exhilarating hobbies there is, but you do need to be prepared for it, so if you're a newbie, ensure you're armed with all of the relevant information and stay safe.
[ad]