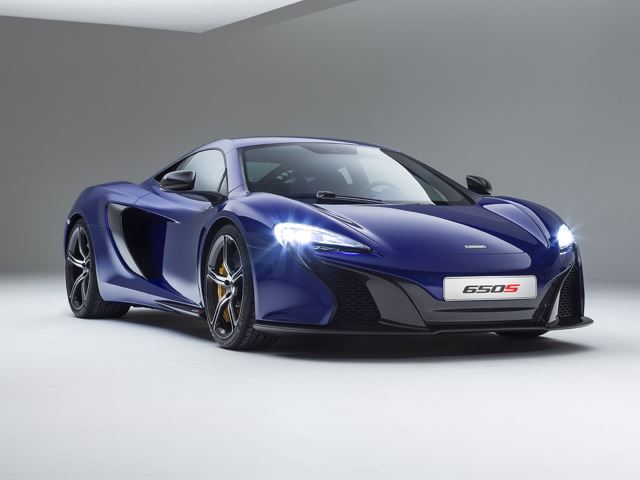 It's not been the best of starts for McLaren's new baby. After grainy photos were leaked on line, McLaren jumped the gun and officially unveiled the 650S before it's debut at the Geneva Motor Show .
The 650S slots directly in between the 12C and epic fire breathing P1. You'll be happy to hear it offers many of the features introduced into the P1 such as lighting and aerodynamic tweaks however given it's "bargain" price tag (compared to the P1) it does without the acres of carbon fibres featured in its feather weight big brother.
At the heart of this new beast lurks the same twin-turbocharged V8 engine from the 12C. The power plant has been "tweaked" to give 650bhp, with improvements to the cylinder head, pistons and cooling. These modifications see torque boosted to a tyre smoking 500lb ft, delivered between 3,000-7,000rpm.
Given its rather hasty reveal, technical specifications on the 650C are still light on the ground, however we'll update you as and when they hit the press.
The 650S will be available from March and will be offered in both Coupé and Spyder body styles. The cost for all this performance won't come cheap with the Coupé coming in at £195,000, and the Spyder from £215,000. The pricing represents an extra £20k over the 12C and we look forward to seeing what all that extra cash will get you.
Technical Specs:
[table id=1 /]