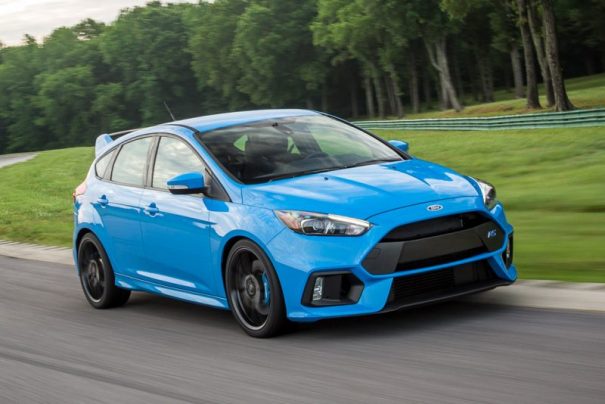 Buying a car is an expensive and often stressful affair, no matter how you choose to pay for it.
Historically we've only considered two ways of buying our new ride, in full using cash or bank loan or finance on a PCP / PCH deal. What many people fail to consider is leasing their new hot hatch.
Unlike buying in cash or on a PCP / PCH deal you will not be given the option to own a lease car outright. The lease is a fixed term "loan" of the car which, unless you negotiate outside of your contract, can be handed back at the end of your agreement.
If the idea of fixed cost motoring appeals to you,  you may want to consider a lease. With this is mind we've put together our top 5 reasons why you should be leasing your next performance car.
1. It's new
When looking for a performance car I always worry that the previous owner may have been enjoying that extra power a little too much. This can often result in increased wear and tear on parts that might not see the same stress, had the car not been from the "performance" range . This is why leasing has a great advantage over buying outright or a PCP, with a lease you are getting a new car. This means no wear and tear, no hidden issues and the reassurance that it's not been thrashed to death by an overzealous 20 year old trying to race everything with a sporty badge. You'll be able to take full advantage of the cars warranty and even be able to skip MOTs for the first 3 years.
2. It's cheaper
With leasing your are essentially paying for the depreciation of the car you choose. This is why on some makes and model you are able to get some stonking leasing deals on cars that are known to hold their value very well. This may enable you to choose a car that would otherwise be out of your price range, and because you're not tied to a dealership network you're able to choose from a wide range of leasing companies all competing for your business.
3. You set your budget
Rather than look through countless brochures and haggling with greasy car salesmen, leasing enables you to set your budget and choose a car from that range. Obviously, the amount of deposit you have and your annual mileage will impact that figure but you'll have a much better idea of the cars available to you without having to endure countless dealerships and their crappy sales pitches.
4. You're not stuck with it
With leasing you have a fixed date that you'll be handing the keys back. This means no listings on autotrader, enduring the countless time wasters and haggling over £13.32. You give the keys back and you're free to choose another car. No hassle, no costs (as long as you've looked after it) and you're left with the only issue of deciding what car to choose next one.
5. Roll up your motoring costs
Many lease deals allow you to roll up the vehicle maintenance as part of your contract. This includes things like servicing, tyres and other wear and tear items. This for the most part ensures that your car costs you very little or no more than what your monthly fee is. I know how expensive servicing and tyres can be for performance cars and damn right it would hurt a lot less if those costs were rolled up into budgeted monthly costs.
Our final thoughts
Leasing a car isn't for everyone. You really do need to understand that you are committing yourself to a contract for £X a year for X months. You can't sell the car if you can't afford the payments and it's unlikely that you'll be able to downgrade the car in return of lower monthly payments.
With this in mind, and as long as you understand the commitments required for a lease, you could well open the doors to some amazing performance cars that you always considered well beyond your price range.
Let's hear from you?
Have you chosen to lease your new car? Would you consider leasing over owning the car outright? Let's hear from you in the comments