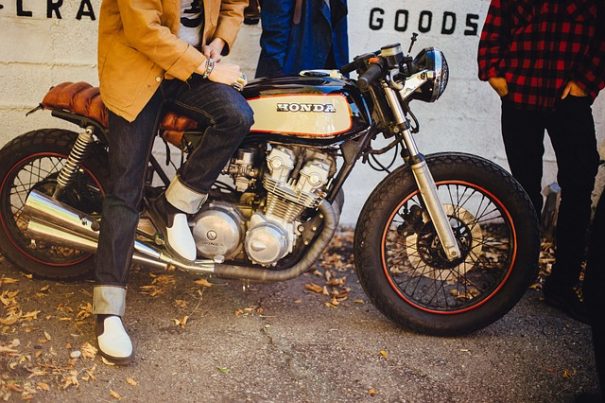 Investing in your own mode of transport can be a challenge. Quite aside from finding the right car or motorbike for you and your family is the added pressure of raising the funds.
Some dealerships, car or bike, will take a part exchange while for others still you'll be able to negotiate a price that just about fits your budget requirements but for those whose wallets won't stretch that far there's also the option of a hire purchase scheme.
Before committing yourself to any of these options it's worth bearing in mind the pros and cons of each.
Part Exchange
Driving your ageing bike or car onto the forecourt you feel pretty pleased to be able to upgrade to a better model but are there any hidden dangers in this scheme?
The bigger question here is, is it more cost effective to sell your vehicle privately releasing more funds, than part exchanging and being locked into a particular sale?
The answer is, yes in general. Let's face it as soon as you drive off the forecourt your vehicle will have depreciated in value. Saying that however, whatever you are offered as a part exchange whether bike or car is generally less than you would have received had you sold it privately.
But on the plus side, which is the reason most people pursue this route, the ease and convenience of disposing of your old vehicle and driving off with your new is a real advantage.
Sticking To A Budget
For obvious reasons if you can pay cash for your car, then you're doing yourself a world of favours. Staying in the black and within in your budget will ensure that you don't take on unaffordable debt and risk finding yourself losing your purchase when you can no longer afford it, risking a bad credit rating.
If that does happen, you'll need to talk to bad credit bike finance specialists, Superbike Loans or similar to get you back on your feet.
If you do pay cash then the only real draw back is that you won't be able to fall for any sales pitches for added extras. No heated handlebars of de-fogging mirrors for you, unless budget allows.
Hire Purchase
You'll often find these in dealerships and they can be one of the more affordable ways to buy a vehicle if approached cautiously.
While it might be tempting to sign up to the scheme that offers the best basic repayments, the extras very quickly mount up and before you know it you've added a significant sum to your base repayment.
Image courtesy of Pixabay
Whether you're a car fan who feels safer on four wheels or you're looking to upgrade your motorbike, a little bit of a research and an honest look at what your budget will allow for is the only way to getting yourself mobile. It is a significant investment so don't be rushed into making a decision. Shop around and find the best deal that suits your lifestyle.