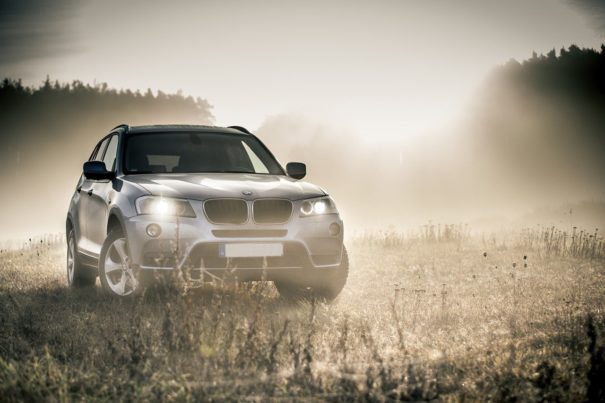 SUVs are becoming more and more popular. And when purchasing a car, there are so many types you can pick from. So, to avoid getting confused with the various models out there, you must decide on one vital factor: the type of car you want.
If you are a family person, you might want to go for a minivan. On the other hand, if you are a person who carries bulky stuff regularly, a pick-up might be a good option. However, if you happen to be someone who just drives around to work day by day, there are two car options for you, a saloon car or an SUV. Both vehicles can be ideal for you, but why should you ditch the saloon car for an SUV?
More Carrying Capacity
If you have an extensive and growing family, a saloon car won't do it for you. However, an SUV like the Volkswagen ID4 can be a perfect fit for you. Having a big family and a saloon car means that you will have to take various trips to ferry the whole family, which can be risky and consume more fuel. However, one big trip is enough to ferry the entire family to where you want with an SUV. You will then end up saving fuel and take up less time in the parking lot and traffic.
Superb Gas Mileage
In the past years, most SUVs were considered fuel hogs. However, many SUVs are rated to have over thirty miles for every gallon on the main road and still keep the SUVs' capacity and benefits.
Passenger Safety
In the world of cars, SUVs are considered as one of the safest cars. This is primarily because they are made with a solid frame of metal. Generally, they have strong metal pillars that hold the car's body and help during a crash or a rollover. Passengers in SUVs feel safer than in saloon cars, and SUVs in the market today have the best safety features and are believed to have even more in the future.
Off-Road Use
Unlike saloon cars, nearly all SUVs can tackle rough roads with snow, gravel, or any other challenge. This is the main reason why people living in snowy areas use them. SUVs have a strong capacity to tackle rough roads thanks to technological advancements like Electronic Stability Control (ESC) and All-Wheel Drive (AWD).
Towing Capacity
Almost all SUVs have an excellent capacity for towing trailers. People have hobbies even during these challenging times. And if you love fishing, boats, and camping, the chances are that you will need to tow sometimes. A saloon car won't be a good fit for that purpose. However, with an SUV, you can add a towing car and carry your stuff to the desired location.
Enough Room for Pets
It might not be safe to allow your pet to wander freely through the passenger's cabin when driving a saloon car. However, SUVs have accessories like pet carriers or pet barriers that can make your passenger bay safer. Besides, some SUV manufacturers have incorporated some dog-friendly editions of their SUVs to attract dog owners.
Bottom Line
If you want to get the perfect family car, an SUV is the best option. Part of the reason you go to work every day is to get what you want, including better transportation. SUVs might be known as gas hogs, but hybrid SUVs have solved this issue. Besides, they are more spacious, have enough room for pets, and can tow anything for you.