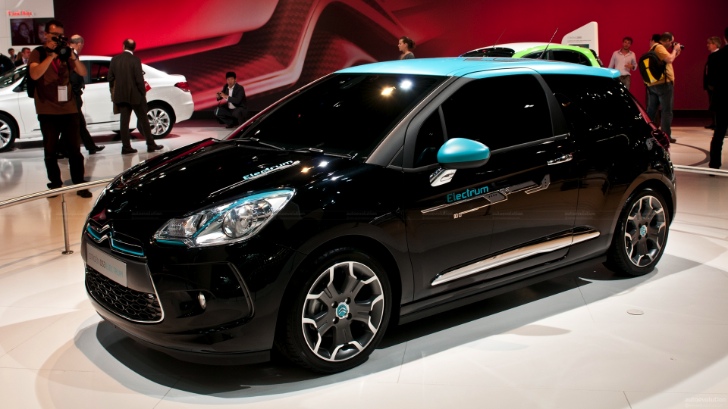 The Paris Motor Show has been awash with hybrids and electric vehicles from many of the worlds leading car manufacturers wanting to promote their new "green" ethos.
Citroen has joined the party and unveiled its DS3 Electrum concept at the prestigious show. Building on the highly popular DS3 platform, Citroen hope to compete with other offerings from the likes of Ford and VW.
The Electrum has an estimated range of just 75 miles, falling far short of the 100 miles plus offered by the now aging Nissan Leaf. It's is powered by a 17.5kWh lithium ion battery which feeds two 65kW motors driving the front wheels. Citroen claim that the Electrum can be charged to 80 per cent capacity in just 30 minutes from a quick-charging docking station.
Its claimed that the Electrum will have "consistent" performance compared to the traditionally powered DS3 range however the current crop of DS3 are certainly not what we would call electrifying.
We've always had a soft spot for the DS3, its quirky looks and compact size make it stand out from the crowd. Its just a shame that Citroen are yet to offer a truly hot version that can compete with the likes of the Peugoet 208 GTi and the Clio RS.
Expect to see the DS3 Electrum on sale some time in 2013, we just hope that they work on the vehicles range to ensure  competes with the other EV offerings due to hit the showrooms soon.
If you are a fan of small Citroens and want to join the growing membership of the EV club then maybe its time consider something else than that Citroen C1 for sale in the local garage and for something a little more exclusive with batteries included.