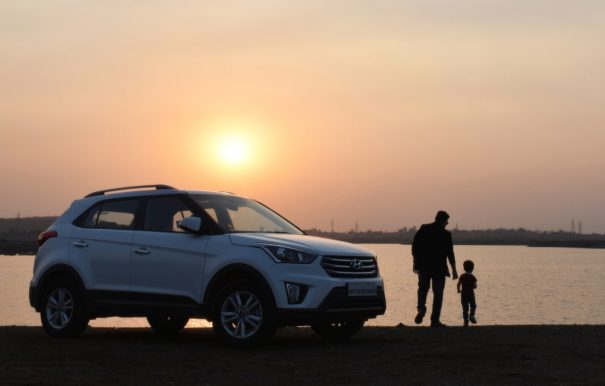 Depending on our familial needs, it can be that most people give up the plans for driving a swift, interesting, responsive vehicle in favor of one that can carry a larger family. From smaller people carries to seven and even nine seaters, it's no wonder why people think that a family car is best equated to a boring car.
Of course, first it's important to know what we mean by an 'exciting' car in the first place, to see if people carriers or other larger options evade that definition. Generally, an exciting car is a vehicle that is well-made, constructed with love, part of a famed brand, one that handles with care, can be tuned, and is a joy to drive. While speed might be a factor, most of us will never really understand the true scope of that unless taking our vehicle around a special track day, as of course, road traffic laws apply to us no matter what we're driving.
To our mind, a family car can fit every single one of the descriptors. In this post, we'll discuss how a family car can actually be exciting, provided you shop with confidence:
Features & Comfort
Family cars are designed for safety and utility, yes, but that shouldn't be boring. From in-seat screens to heated seat functionalities throughout, or from sliding doors allowing more convenient access to foldable seats providing more boot room, a vehicle that can be drive and used in many different ways should be considered versatile and interesting, not boring or made tiresome. From a large infotainment screen to tinted windows from the mid to back, these features have been part of family car designs for some time  now, and are anything but boring.
Mainline Brands
Manufacturers who craft vehicles that we would consider anything but boring often have ranges more suitable for small families and their pressing needs. If you're looking for a used MG for sale, for instance, it's not hard to see the sleek design of these 4×4 Diesel and electric options, with confident road presence, gorgeous visuals, private interiors, and more. Even companies once known for their racing and performance models are turning that tuning precision into their larger vehicles, comfortable for families that may be growing. There's no reason as to why a 'boring brand,' however you define that, should be your first port of call.
Riding In Style
Responsiveness is one thing, but it often comes second to smooth riding, comfort, and a luxurious road experience that allows you to crank up the miles in peace. After all, it's unlikely that the constant roads you'll be driving on demand this kind of sports tuning in the first place. Finding a comforting, silky-smooth ride can help you pass by with calm and a sense of composure, and small additions such as better wheels, power steering and cruise control as standard can help you benefit to that degree.
With this advice, you'll see that 'boring' is no longer a necessary term when it comes to driving your family around, allowing you to shop for a vehicle with a little more diligence and fun.