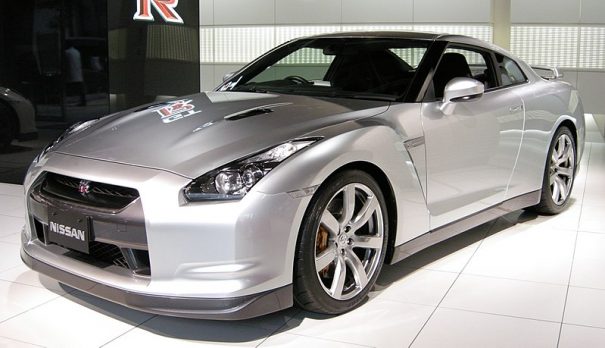 Sporty, stylish – too much? The Nissan GT-R is a car that has divided motor lovers. Advocates love it for speed and handling, while its haters will say that it's bulky and lacks the finesse of other sports cars. Is it the car for you? Take a look at this list of pros and cons and decide for yourself.
Pros
It's fast
There's no denying that the Nissan GT-R s a fast car. It boasts a turbocharged six-cylinder engine and has a 0-60 time of 3.0 seconds, pitting it against some of its main rivals from Ferrari and Porsche, and perhaps more importantly, the Audi TT RS.
[ad]
Good mileage
For a car that packs an impressive performance, it may come as a shock that the GT-R also features good mileage. Packing up to 22mpg on the open road, the car offers better fuel economy than some of the other models in its class.
Impressive drivetrain
If you thought the power was impressive, you'll be super-impressed by the GT-R's incredible 565 horsepower. With a 467l b-ft of torque included too, it's a smooth car to drive that will make anyone feel like a pro-racer out on the road.
It's got gadgets to rival Bond
The GT-R has an impressive range of gadgets and even has a computer tower designed after it. Use the configurable screen at the heart of the car to monitor your G-force, steering angle and more while also blasting out your favourite tunes.
Cons
The cost
The cost is, of course, a negative factor for anyone not in the market for a sports car. Starting at £85,525, it's got a price tag to make you water. While running costs are low, insurance costs can be high, so you might need to shop around with cheapautoinsurance.co.uk to be able to get an affordable deal on your car. If you are looking to invest in sports car though, then by all means proceed.
The name
You can dress it up as you want, but the Nissan GT-R is still a Nissan. Lacking the appeal and prestige of a Porsche or Ferrari, you might have to spend a bit more time justifying your purchase than you would with other better-known sports cars.  
The 'easy' drivetrain
While its supporters love it, its critics loathe the GT-R's drivetrain for being too 'easy'. Its 'point-and-shoot' method of shifting gear. It makes it an easy drive, but that can spell trouble for those with over-confidence behind the wheel.
The size
Other critics steer clear of the Nissan GT-R because of its size. It's heavier than many of its rivals, affecting the ease and smoothness of clearing corners and sharp bends. As cars go, it's not a monster of a car, but its size is a sticking point for those who are anti the GT-R.
If like many people, your finances don't allow you to experience the thrill of owning a Nissan GT-R for yourself, you could always experience it virtually. Check out this post on an epic drift battle for BattleDrift2 featuring a custom-built 2009 GT-R and indulge in your racing fantasies online.