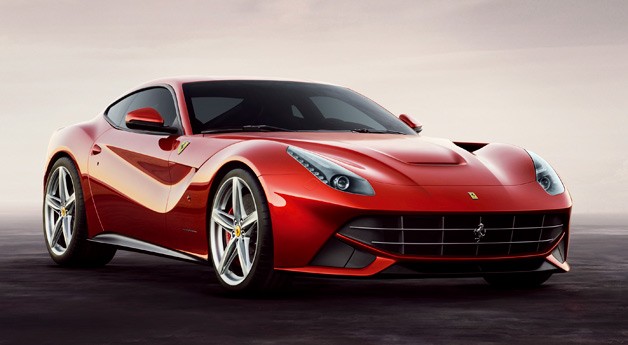 The Ferrari F12 Berlinetta has gained a lot of attention upon it's recent launch – mainly due to the fact that it's the most powerful road vehicle ever created by Ferrari. And as the primary successor to the 599, its one of the best Ferrari's you could ever get your hands on.
Just like the 599, the engine in this beast is insanely powerful. It boasts over 730bhp, which is created by the 6262cc V12 engine. This makes it one of the most powerful road-legal engines you could ever have the pleasure of driving. And with a top speed of around 211mph, you'll certainly be the fastest car on the road, too.
Of course, to stay in control of this power – you're going to need a powerful braking system. The Ferrari F12 Berlinetta uses the latest braking technology developed by Ferrari, which relies on ceramic braking and magnetorheological dampers – so you will always have a smooth, yet powerful brake under your foot.
The unique remodel of the classic Ferrari design has caused quite a stir among purists, as the design is slightly more unusual than people were expecting. However, you can't deny that the final result is very stylish and attractive.

What's more, the car has been designed to preserve fuel consumption to a much greater degree than previous models. In fact, it uses up to 30 per cent less fuel than before, and the Co2 emissions have also been reduced. This means the car is less damaging to the environment, as well.
Overall, the Ferrari F12 Berlinetta is one of the best cars you can buy. With the latest technological features, an incredibly powerful engine, and the luxurious brand name of Ferrari to back up the car's workmanship – you can rest assured that your money is well spent if you get your hands on one of these.
Written by car warranty