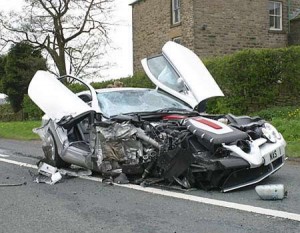 According to a report by the EuroFOT, employers could substantially reduce traffic accident claims and accidents by equipping their vehicles with safety aids.
A lengthy four year European Field Operational Test (EuroFOT) report has suggested that fitting fleet vehicles with safety technology and gadgets such as adaptive cruise control and forward collision warning could reduce incidents by up to 5.7% in motorway conditions.
They also tested the use of blind spot information systems, lane departure warnings and curve speed warnings, which alert drivers of bends in the road. Many of these technologies are available in the current crop of cars on the market, however these are often over looked by fleet managers.
The EuroFOT study involved many major vehicle manufacturers, suppliers and universities. It cost a total of £18m to produce the report. They tested many thousands of vehicles and covered a combined total of 21 million miles.
They estimate that the cost of fitting safety devices to the average fleet vehicle could cover between £1,000 and £2000.
The euroFOT findings have recommended that fleet operators should consider these safety features when procuring new vehicles. Through the adaption of the recommendations in the report its hoped that employers could improve efficiency, increase safety and can save money.
"With the conclusion of the  euroFOT study, Allianz Insurance is now in a better position to create new insurance products which take into account the accident and claim reduction potential of driver assistance systems," said Mr Johann Gwehenberger, Head of Accident Research, AZT Automotive GmbH Allianz Center for Technology, Germany. "We aim to extend loss prevention activities by, for example, motivating drivers and fleet owners to buy and use promising driver assistance systems."