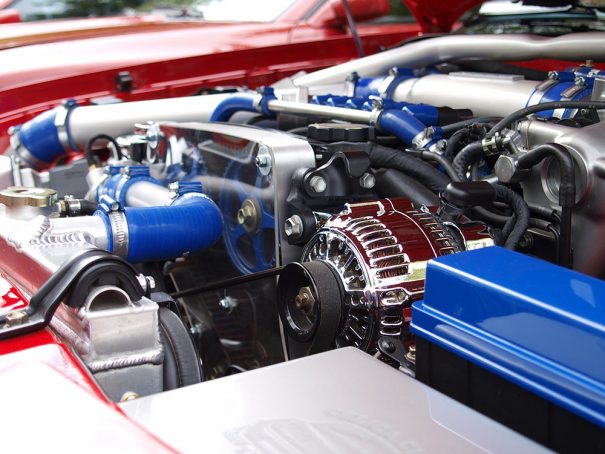 It's always hard to even consider giving away our baby. After all, we might have had the set of wheels for a number of years. Therefore, it can feel like our pride and joy. But over time, it's easy for things to deteriorate. And the performance and look of the car can take a turn for the worse. So a lot of people think that it's time to head to the garage for a new motor. However, if you want to keep your car a little longer, there are some things you can do. In fact, here are some ways to give your old car new life again.
It's time to paint
One thing which can bring down a car's appeal after you have had it on the road several years is the poor paint. After all, it's easy to pick up some dents and bumps on the paintwork. And these will stand out like a sore thumb. Also, the paint can fade on your vehicle over time. Therefore, it's time to give it a fresh coat of paint. You can either get some paint yourself from the shops to freshen it up or book it in with a body shop. After all, they will ensure it's a shiny new colour, and will get rid of any dents. And it's worth getting some touch-up paint too for the trims. After all, they can go a tired grey colour over time. So make them a sharp black again, and then finish it off with a thorough clean to ensure it looks great.
New tyres
It's also a good idea to think about getting new tyres if you want to give some life to the vehicle. After all, you might have had the current tyres on for ages. And they might not be in best condition which can bring down the appeal and efficiency of the motor. Therefore, order some new steel wheels to ensure your car feels fresh. Or if you want to add some further style, you might even want to consider going for some alloy wheels. For one thing, these improve the visual impact of the vehicle. And they are also known for helping the performance of the car. You will find you can accelerate better, and they tend to provide better grip too. In fact, you might feel like you have a brand new car!
Go for a new engine
If you want to keep your pride and joy for longer, it might be a good idea to get a new engine. After all, this can add several years to the lifetime of the vehicle. Of course, you will have to ensure you pick out an engine which offers good quality and durability. And make sure a professional fits the new engine for you. The good thing about going for a new engine is that you can go for a larger model. So if you are a speed queen or king, it can be an excellent way to ensure you can meet those fast speeds when you are on the road!
And remember to give your interior an update. Going for things like new seats and a great steering wheel cover can ensure your interior looks superb!