As the UK bank holiday break drew to an end, I found myself twiddling my thumbs and dreaming of new motoring adventures. Day dreaming of sporty Audis, newly designed BMWs and the dazzling AMG range by Mercedes got me searching about online for used car inspiration – something that would make me feel like a Premier League footballer without spending six figures. In fact, much, much less than six figures. So this is what I found Turbo Nutters….
You can get a used mark 4 (up to date, present shape) BMW M3 for about £25K.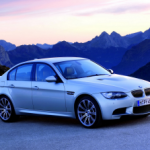 The 'M' range is possibly the most well-known sporty car range and will always have that incredible blend of muscular, testosterone appeal with the perception of pure class that we have associated with German manufactured vehicles.
Recommendation: Try JCT600 for BMW used cars. Trusted Dealers approved.

Mercedes leasing seems to be more affordable than ever
OK, so I went out looking at nearly new and used cars on the usual Autotrader type websites. However, I'd heard from a mate that Mercedes-Benz have some passed on some great savings to the major UK leasing providers, particularly on SLK. Anyone who is now saying or thinking hairdresser / girls car can stop reading now because I am right – the SLK (especially the second mark) is a petrol head's dream. £300 p/m gets you an AMG roadster. Nice, really nice.
Recommendation: Try Nationwide Contracts for some great SLK leasing rates (view the AMG example here)
Sporty Audi S5 deals under £25,000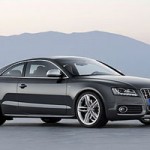 The A5 is a superbly balanced sporty executive coupe. Not diminishing in popularity, the TDi engines can also reach up to 60mpg – allowing you to rationalise the £25K investment. 0-60mph in around 5 seconds and you get to look like a classy businessman as well. A thinking man's sporty coupe choice.
Recommendation: Macclesfield Audi – part of the Inchcape dealer group – again, Trusted Dealers approved.