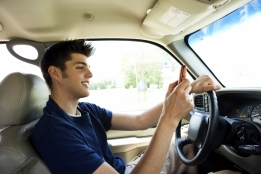 Teenage motorists are facing yet another round of insurance premium rises as the way compensation is issued to victims changes.
The change in how compensation is awarded by the courts will mean that victims will be paid in regular intervals rather than in a single lump sum. This will allow fluctuations in the amount awarded if the victims condition deteriorates.
Teenagers already face record premium costs with many young drivers paying in excess of £3000 a year. It's thought that these changes will see an additional 15 percent added onto premiums as insurers seek to cover increased costs.
The news comes shortly after the EU changed the rules regarding insurance gender equality. The move has seen premiums for female motorists soar as gender can now longer be taken into account when calculating premium costs. The ruling has been hailed as the end of cheap car insurance for women.
It's not all bad news for on the horizon for cash strapped motorists. Under new proposals from the government, insurance companies will find it easier to fight bogus whiplash claims. Under the new rulings "victims" would be scrutinised by independent medical panels to weed out false claims. The claims are costing the industry £1 billion a year, much of it passed on to consumers. Its hoped that once the whiplash culture "settles down", premiums will follow suit.
Director of the RAC Foundation Stephen Glaister, said "Millions of people rely on their cars to get to work but high insurance costs already are knocking motorists for six. Hikes in premiums and the new gender rules could make driving all but a dream for thousands of young people."