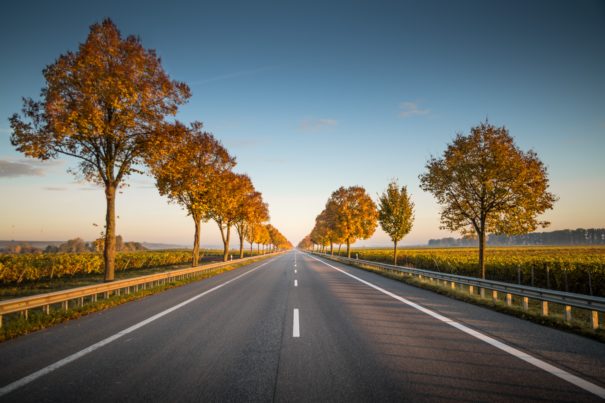 Many of us are starting to look forward to our summer holiday. If you've got kids, you are probably eagerly awaiting their summer break so you can head off on a trip together. These summer holidays are our chance to unwind and relax. To catch up with our friends or family, to do fun things and to have a real break from all of the stresses of our everyday lives. For many of us, that means a long drive. 
Some people will be jetting off to the other side of the world, but many of us prefer to stay in this country, either to save money or to make the most of what is on our doorstep. Going on holiday in this country is cheaper, there is loads to see, and driving means that you have your car with you while you are away, giving you the chance to see and do more, without having to rely on public transport. 
While you might be busy packing your bags and buying sunscreen and other holiday supplies, have you given much thought to the drive itself? Driving has many advantages, but the drive itself might need some preparation. 
Take Care of Your Car
If you need a new car, there's no better time to get one. If yours has been having trouble, and you don't feel confident that it will survive a long trip, take a look at https://www.chrender.co.uk/locations/york for some options. If you don't need a new car, take yours in for a service and get anything that has been worrying you looked at. In the days before the drive, you will also want to check fluid levels, tyre pressure, dash lights, brakes, and lights, making any changes that are needed before you are due to leave. 
Workout
Sitting in a car for an extended period can be harder on your body than you might imagine. Holding the wheel for hours at a time can leave you with sore shoulders and a stiff neck, and the backs of your legs might ache. 
If you know that you've got a long drive coming up, start exercising. Learn some stretches that you can do during stops on the road to keep things loose and comfortable. 
Pack the Car
Packing the car the night before reduces pressure immediately before your drive. Spend some time packing up, putting your suitcases in the boot and making sure that you've got anything that you need for the trip in the cabin and close to hand. This will make the start of your journey much less stressful, allowing you to simply get up and go. 
Plan Some Stops
Even if you are going to be using a sat nav to get you where you need to be, it's worth looking at a map and researching some places to stop along the way. Even if you don't end up using any of them, it's always good to know that there's somewhere nearby, where you can have a rest, stretch your legs, have a drink and use the bathroom if you need to, instead of realising that you need to stop and having no idea where to go.