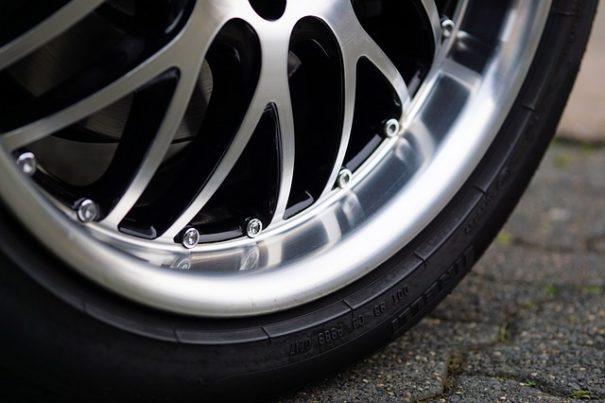 Alloy wheel refurbishment services are well worth considering for a number of different reasons. Some people are interested in alloy wheel refurbishment because they want to improve the appearance of their vehicle, whereas others want to improve the quality of their car. There are then those who invest in this service when they are planning on selling their vehicle, resulting in a quicker sale and often a higher sale price. In this post, we are going to discuss the signs that you need this service in further detail, as well as informing you about the process itself.
Signs You Need Alloy Wheel Refurbishment
Of course, some people decide to go down this route because they want to enhance the appearance of their vehicle. If you have grown a bit bored with your car and you want to revitalise it, this is a cost-effective option to consider. There are so many different special effects and colours that are available nowadays, and the impact this can have is rather astonishing.
Are you planning on selling your vehicle soon? If so, getting in touch with the best alloy wheel repair specialists is certainly worth bearing in mind. As mentioned, this service will make your car look more impressive, but it will also enhance the quality of the drive and the durability of the vehicle too. This enhances your chances of making a sale, and doing so quickly and at the price you have in mind.
Of course, alloy wheel repair may also be required for safety reasons. They are a number of signs to look out for that indicate you may have a problem. Firstly, if your steering performance has deteriorated and you feel shaking or trembling through the wheel, you could have a cracked rim on one of the wheels. This can be fixed relatively easily, but, if you leave it, it is only going to get worse and worse can cause more severe damage. Another issue is a drop in mileage, which could mean a crack in the wheel.
What Does Alloy Wheel Refurbishment Entail?
There is no denying that alloy wheel refurbishment is a task that needs to be left to the professionals. They will usually remove the tyres so that they are not damaged during the process. Before any work can be carried out, the wheel must be stripped of any existing finish. This ensures the new finish has ultimate adhesion, as well as enabling all of the damage to be evaluated for repair. If there is severe damage, the team may discuss a different solution.
You don't have to worry about any damage occurring to your vehicle during the stripping process, as when you choose specialists, they will use a chemical that has been approved for stripping allow wheels. Once the wheel has been smoothed and thus prepared effectively, typically the professional will smooth out any light damage, and then the air from the alloy will be removed using heat treatment.
The next step is the application of a base coat. The specialist will work their way around the wheel, painting it clockwise. A final coating will be applied after this. Of course, there may be slight differentiations in the way in which various alloy refurbishment companies work, but this should give you a general understanding regarding what to expect.