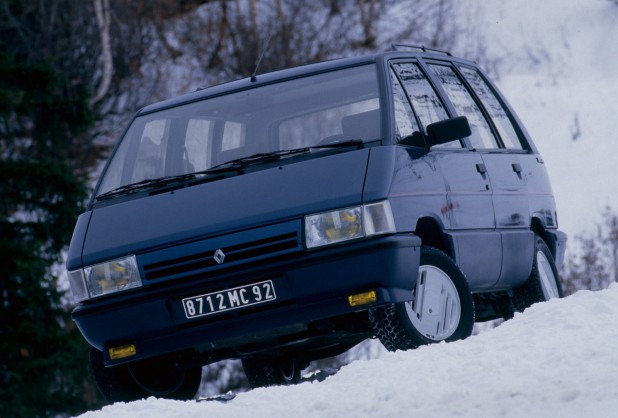 A lot has happened in the 28 years since Renault's Espace first opened up the market for multi-purpose vehicles
Renault kicked off the European people-carrier market with 1984's Espace. A light and spacious car with separate seats that could be twisted, folded or removed entirely, it redefined notions of what a family car should look like and the kind of jobs it could undertake. By splicing a comfortable car with a capacious van and adding a dash of living room to boot, the Espace offered versatility far beyond the typical contemporary estate car.
From that starting point, the MPV or multipurpose vehicle market quickly blossomed, with a wide variety of manufacturers copying the Espace template to produce a wave of me-too one-box carryalls. Volkswagen and Ford even pooled their efforts to try to produce the best MPV, yielding the successful 1995 Sharalaxy – the collective term for VW's Sharan and Ford's Galaxy (also sold as the Seat Alhambra).
Renault again blazed a trail with the first compact MPV, 1996's Scénic, transplanting the tall and roomy template of the Espace onto the smaller chassis of the Mégane hatchback. And again other manufacturers quickly followed suit, notably Vauxhall with the 1999 Zafira and its clever additional row of flat-folding seats.
Not every Renault effort in the MPV market has been a success. The short-lived Avantime of 2001 attempted to splice the space advantages of a boxy people-carrier with the luxurious interior and sleek style of an upmarket coupé. The result didn't so much fall between two stools as try to make a rather awkward sofa out of the pair. Few were tempted and the product was dropped after just two years on sale, clocking up only around 400 registrations in the UK. If any other auto makers attempted to follow suit at the time, they've kept it very quiet ever since.
Renault now sells its third-generation Scénic in both a five-seat and seven-seat Grand Scénic version, the latter effectively a replacement for the Espace. The original MPV bowed out of the UK in 2012 after four generations, due to falling sales. It is still on sale elsewhere, however, and more than 1.2 million Espaces been sold across Europe to date.
The Espace's UK demise was caused by the huge success of the market it pioneered. Today, British buyers can choose among 30 different purpose-built MPV models from 16 different brands, plus numerous taller-than-average hatchbacks and cars based on light commercial vans. They range from the titanic Chrysler Grand Voyager – measuring almost 17 feet in length and 6ft 5in in height – to the relatively pocket-sized Toyota Verso-S – coming in at just over 13 feet long and 5ft 3in tall.
And manufacturers are still innovating, attempting to make their MPVs as family-friendly as possible. Vauxhall's second-generation Meriva mini-MPV introduced rear doors hinged at the back, for example, providing easier access to the rear seats and creating a sheltered area when both front and rear doors are opened. Ford, meanwhile, has removed the central pillar from its new B-Max, offering an uninterrupted five-foot wide opening when the car's front and rear doors are thrown open.
Almost thirty years after the pioneering Espace first turned a wheel, the MPV market has become a diverse and thriving part of the car market. We can expect yet more innovation in the years to come.