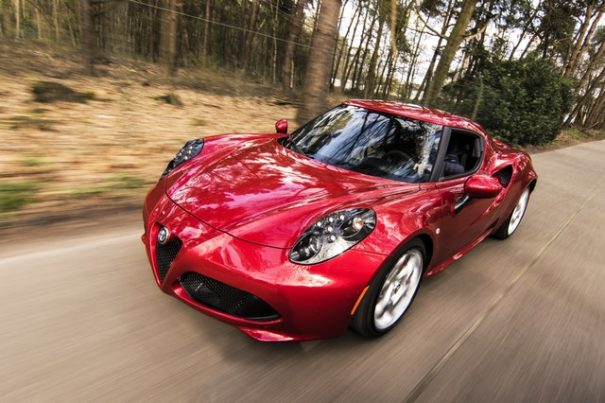 Having a car that looks the part can really boost your confidence. When you do the upgrades yourself, you may even find that the whole thing is even more rewarding as well and this can make all the difference to your driving experience.
Performance
If you want your car to have better handling then you really can't go wrong with having a good set of tyres. Power is great but if you don't have a high-quality rubber to provide you with the grip that you need then you will be compromising your own driving experience. Better spark plugs can make all the difference too. A general rule is that the better quality the spark plug, the better combustion you have. This will translate to more power and better fuel economy in general.
Engine Units
The ECU in your car is actually set up in the factory. This will control the fuel and air mixture in the engine and this will help you to really boost the efficiency and the general performance. A quick reprogramming will help you to unlock the true potential of your car and in some instances, it will really help you to run better gas mileage too. If you don't want to mess around too much with the car that you have right now, then it is more than possible for you to invest in a used car online. Visit https://www.ccspecialistcars.co.uk/locations/stockport to find out more.
Bushings
Replacing bushings is a little bit more involved when compared to swapping out some spark plugs, but you will be really glad you did it. Rubber bushings will kill any vibrations that come through your car but the problem with them is that they wear out and they crack over time. Polyurethane bushings last longer and they also do a way better job, so really think about investing in some of those.
Cold-Air Intake
The more efficiently your car is able to drive, the better it will run. A cold air intake will free up the airflow and it will also feed it cooler and much more condensed air. Engines thrive on that, so if you want to boost this then you should certainly look into that.
Infotainment
A modern infotainment system or even a speaker system is a fantastic way for you to boost your car. You may even find that you make those weekend drives much more enjoyable too, so it really is worth considering that. Of course, if you are having a hard time choosing a quality infotainment system because there are so many options out there then you might want to look into some reviews instead.
Back-Up Cameras
Backing cameras have only just become an industry standard. For this reason, it helps to make sure that your car has one. Parallel parking and reversing into very tight spots is now so much easier, and with a back-up camera you can also avoid any nasty bumps as well. If you are not quite sure how to install one then a lot of products come with their own, in-depth set of instructions for manual installation.