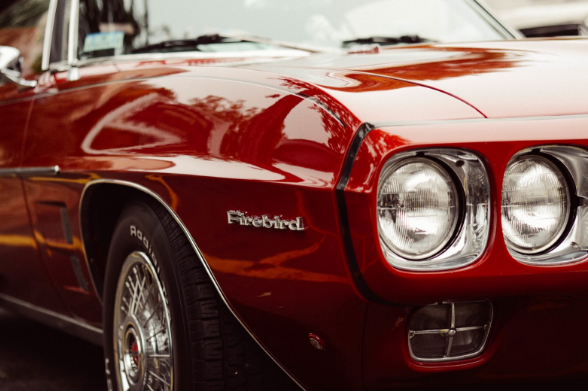 So, you've decided to mod your car? There are lots of practical changes one can make to their car to improve its performance from suspension tuning to weight reduction to sports pedals to a bigger engine. But what about purely aesthetic modifications? How do you change the appearance of your car without looking like an obnoxious ricer?
At the end of the day, it's your car, so you can do what you want to it. However, realise that you may want to sell the car afterwards, and anything to gaudy or distasteful might put off future buyers. Here are ways to make your car look badass tastefully.
Custom Paint
Giving your car a paint job is a great way to personalise your car and make it your own. Pick a bold colour (but nothing too loud) and add a stripe or accent to it of a contrasting colour to it to give it that edge. Be careful with anything over three colours. Imagery can also be off-putting if it's too clichéd (fake NASCAR Sponsors, cartoon characters) or too crude (half-naked ladies, marijuana leaves). If you're going to add some funky imagery, make it something that's creative but not offensive on the eyes.
Personalised Number Plate
Many business owners choose a private number plate to let people know they're the boss. You might think that having a personalised number plate may devalue your car, as people buying it afterwards might not want the plate. However, you can cheaply retain your plate, allowing you to transfer it to your next vehicle. As a result, it's a great modification for those not wanting to risk something permanent that may affect eventually selling the car.
Custom Upholstery
Many of us focus so much on the exterior that we forget about all the cool modifications that can be made to the inside. Some of this can have its practical uses such as steering wheel and gear stick mods. However, there are many non-practical mods that can simply help personalise your vehicle such as speaker systems and ornate dashboard displays. Seating is the most common form of modification. Here, you should aim to match the age of the car. Many alterations can be made to affect comfort such as the material or adding heating. Go easy on the colours!
Pinstriping
Adding some pinstriping can add a bit of finesse to a classic car. If you've got a Honda Accord, think twice before patterning your vehicle – too much on the wrong car can look tacky. Some ornate embellishments on an old Ford Mustang however can really bring it to life. As with paint jobs, be careful with imagery. Also don't scribble your name or signature onto the vehicle, unless you never plan to sell it again. Keep classy and simple and you're sure to turn heads and have people admiring your vehicle rather than ridiculing it.