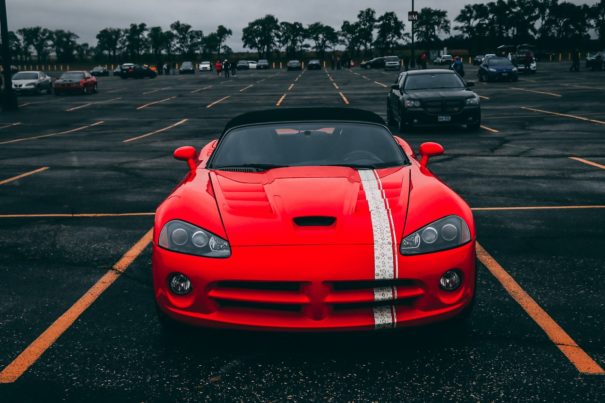 Motoring enthusiasts just love enhancing their vehicles, whether it's mods to the exhaust or a spruce up with a ceramic coating. When it comes to car gadgets, we're pretty spoilt for choice with the range on offer. For safety and convenience both, these five are pretty wise purchases.
1 . Tile Mate
A Tile Mate is a simple but super handy gadget that you attach to your keys. It's basically a bluetooth device which can help you to locate your car keys when you can't find them. You can call the tile from your phone, or look at the app to check where your keys were 'last seen'. The Tile Mate can be attached to and used to find pretty much anything (from your misplaced phone to your cat that's gone walkabout)!
2. Jump Start Cable
Perhaps your car is getting a little past its sell by date? In this case, it might not start perfectly every single time. A jump start cable is an excellent gadget to buy under these circumstances. The Arteck is a great jump start cable, it's powerful and it is also capable of charging up your portables including your wireless headphones and your smartphone. It's also got a built in LED torch should the occasion call for it. If you're using your jump start cable frequently, you probably need a new motor soon. A used car is a great option to save money and avoid a hit on the depreciation. Direct Car Credit has some good finance options on used cars, even for those with bad credit ratings
3. Heads-UP Display
You may be aware that distracted driving accounts for a huge number of car accidents every year. With a Heads-Up Display, you can reduce your risk of becoming distracted while you drive. The device works by projecting all the data from your dash onto your windshield. This way you can keep your eyes fixed to the road, while also checking for speed and sat-nav info.
4. Bluetooth Receiver 
A bluetooth receiver is another favourite for the car, a particularly great one is the Firefly. It's a tiny device which lets you stream tunes from your phone to just about any other device. Simply plug it into a USB source and your audio system and then pair it with your phone. Once you've done this, the device will auto-connect from now on.
5. Smart Tire Safety Monitor  
With a smart tire safety monitor you can monitor your tire pressure from your smartphone. It's easy to spot low leaks before they become a bigger issue. Look out for brands such as Nonda Zus, for a top tire monitoring solution. Using gadgets like this, you'll stay safe and keep up with your ongoing maintenance checks. There are many other tire pressure monitors available in the form of apps.
With these handy car gadgets to keep you safe and satisfied you can relax (and get back to watching the best car videos on Youtube)!