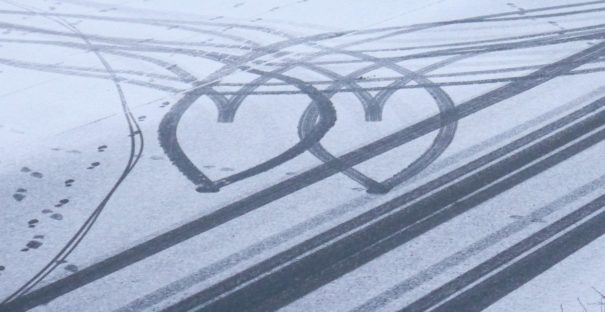 Even if you're a certified petrolhead, it's likely that your love of driving will hit a rough patch from time to time. We've all been there, but it can be a horrible feeling. This is particularly noteworthy when you drive for a living or commute to work. It is possible to rediscover your love of driving , though. Here are five of the best ways to make it happen. 
1| Take A Track Day 
The temporary loss of love for driving is often caused by repeating the same journeys day after day. Mixing it up with a track day is one of the best ways to embrace the need for speed in a fun and thriving environment. Whether it's Silverstone or the Nurburgring, it'll provide an unforgettable experience. You can do this alone, with friends, or through an organised event. Taking your own vehicle is one option, or you could rent a supercar for the day instead. 
2| Buy A New Vehicle 
Another common source of problems relates to falling out of love with your car. Most people will change vehicles at least once per decade. So, if it's been a while, new Kia cars at Dixons offer a fantastic solution for restoring your love of driving. The feeling of leaving the forecourt in a new motor simply cannot be topped, especially when you get a good deal. Use this as an opportunity to take greater pride in your vehicle too, and you will not go wrong. 
3| Upgrade The Car 
As well as finding the right car model, you must ensure that it's tailored to your needs. Selecting the right trim ensures that the right add-ons and tech features are included. This could include parking sensors, enhanced sound systems, or driver assistance features. In addition to ideas that increase performance and comfort, you could consider aesthetic changes. Car wraps have become a very popular option in recent times. Love the vehicle, and you'll soon love driving once more. 
4| Take A Road Trip 
Life is about creating experiences, and a car opens the door to many new opportunities. There are plenty of wonderful places to visit throughout the UK, as well as on the continent. As well as exploring those, you can easily take out a temporary RAC breakdown cover extension that offers nationwide support. Whether it's your car or a rental, time spent doing the things you like with the people you love can have a telling impact on your feelings towards the road. 
5| Find Alternative Ways To Enjoy Driving 
While enhancing your time behind the wheel should be a priority, it's not the only option. There are plenty of alternative driving-related experiences to be enjoyed. They range from exploring the best cars and courses in the video game world to watching a live F1 race. There's no single right or wrong answer, except the one that's sure to inject fresh energy into your driving endeavours. Accomplish this goal, and the positivity should transfer to moments in your car too.