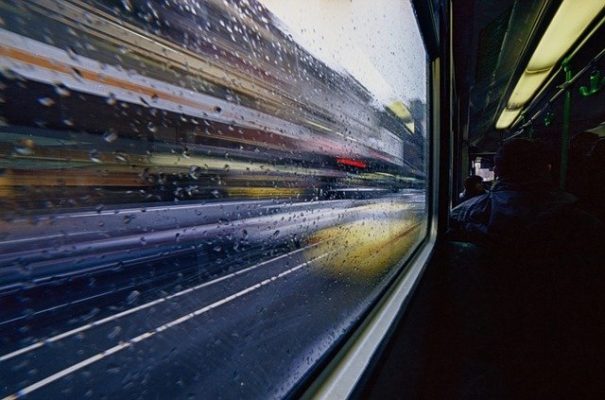 The Irizar i6 defines luxury. On an immediate glance, you will be blown away by the vision of this coach. Yet, there is a lot more to it than meets the eye. The Irizar i6 does not merely wow you with its beauty. The versatility, careful details, extensive features and impressive aerodynamics simply scratch the surface of what this state-of-the-art coach has to offer. 
The Irizar i6 is guaranteed to give your passengers the ultimate travel experience. The coach has been designed for touring and commuter services. Despite being a luxurious coach, the Irizar i6 has all of the features that you would expect from this brand – it is reliable, safe and undeniably comfortable. Moreover, it is designed to make you money. All Irizar coaches are centred on client profitability. Fuel consumption is minimised by designing all coaches so that they boast optimum weight distribution and aerodynamics. This coach may be expensive in terms of design, but you can rest assured it won't be costly to run.
There is only one place to begin when exploring the Irizar i6 further and this is with the pleasurable travel experience. This coach has been designed with the sophisticated demands of today's modern travellers in mind. There are many features that ensure both the passengers and the driver benefit from maximum comfort. As you know, comfort ultimately begins with the seats, and these have been designed exclusively for Irizar. Not only do they stand out for their design, but also their weight optimisation, accessibility, durability and ergonomics. Aside from this, the Irizar i6 boasts a new engine area insulation system, making it a quieter coach. The coach also has optimal climate condenser performance and a dual zone climate system that adapts to the passengers and driver's needs. The Irizar i6 also contains flat screen monitors, interior lighting with LED technology, and switches for requesting stewardesses, reading and stopping. 
One of the great things about the Irizar i6 is that it is completely customisable. This means all clients are able to configure the coach so that it meets their unique demands. So, what options do you have at your disposal? First and foremost, you can choose between an extensive selection of entertainment features. This includes everything from navigation and surveillance systems, to Wi-Fi systems, to individual audio, to iPod connection and more. Aside from this, you have a variation of seat upholsteries and finishes to choose from, allowing you to achieve a style you are happy with. The customisation options do not end there either. From air purifiers to disabled access, the Irizar i6 presents a huge assortment of cutting edge technologies and features for all customers to take advantage of.
However, as they say, the Irizar i6 is certainly not all style and no substance. This coach boasts an array of improvements in terms of reliability. This includes robust door opening systems and for access to the engine area there are high quality aisle floor register covers that have been made from stainless steel. It's worth taking advantage of the service provided by     EngineCarbonDetox.co.uk in order to enhance engine performance, though. The luggage rack area is spacious and constructed from top quality aluminium, ensuring they are robust and durable. There is also a new opening mechanism for the luggage door and the luggage compartment covers are lightweight, they are fitted with SMC materials and come complete with door check systems. Aside from this, other improved features include pultrusion technology in the side panels and LED technology lights for the interior and exterior of the coach.
Finally, as we have come to expect with the Irizar coaches, safety is of paramount importance. The coach complies with the R66.01 safety regulation. There are many features that can give buyers peace of mind when it comes to safe and secure driving. This includes the likes of optimum weight distribution, which offers greater stability, and the improved strength and torsion rigidity of the structure. Moreover, the driver benefits from a selection of improvements, such as an integrated dashboard screen and a more ergonomic and spacious driving position. 
Quite simply, the Irizar i6 leads the way when it comes to high-end coaches. Not only in relation to design, but performance, reliability, entertainment, comfort and safety as well. When it comes to attention to detail, you will struggle to find a coach that matches this one. From the reading lights, to weight distribution, to the mechanism of the luggage doors – every single facet of this coach has been carefully considered to ensure optimum quality is attained. Couple this with the fact that there are plenty of customisation options, and there is no way you will be disappointed. 
Who is buying the Irizar i6?
The Irizar i6 is one of the most popular coaches offered by the brand. Logic meets luxury to provide a coach that looks fantastic and contains all the features you would expect, and more! The Irizar i6 caters to all the demands of the modern traveller and it is completely customisable, so companies can put their own stamp on the vehicle. This is something we are going to take a further look at in this post. What tour companies have recently purchased the Irizar i6? Why did they go for this coach? What are they using this coach for? And, how have they put their own stamp on things with the array of optional features that are available? Let's take a look at some different examples…
Cavendish Coaches
The purchase of the Irizar i6 has allowed Cavendish Coaches, of Tonypandy, South Wales, to expand their current offerings. Prior to purchasing this coach the company supplied day trips, a relatively new market for them, and services to inbound tour operators. The Irizar i6 is giving them the opportunity to provide tour operations with long-distance ski trips. Steve Hollister, the company's director, says that Cavendish Coaches have taken advantage of all the extras and the coach is very high specification, boasting half-leather seating. He states: "We will take advantage of its warranty by taking on some ski work."
Johnson Bros Tours
Johnson Bro Tours is the leading coach tour operator for the midlands. The company recently added two more Irizar i6 coaches to their range. This is not the first time they have purchased from the manufacturer, stating the high performance of the coach as their reason for repeat purchases. They have already said that they are going to be looking at the possibility of buying more Irizar coaches in the autumn! Both of the coaches they have purchased are two-axle 12.9 metre vehicles, with one boasting 57 seats and the other 55. They have taken advantage of various different features too, including factory-fitted satellite navigation, alloy wheels, all-round CCTV cameras, a driver bunk, marker lights and distinctive air horns. 
Steels Coaches
Next we have Steels Coaches, a family-run business situated in Addingham, Ilkley. The company state that their reason for purchasing an Irizar i6 is simple – they wanted to add a touch of class and the wow factor to their fleet of vehicles. Matthew Steel, the transport manager, labelled the coach "a real head-turner". Who can argue with that?
Earnside UK & Continental Travel
Unlike Johnson Bro Tours, Earnside UK & Continental's recent purchase of the Irizar i6 is their first association with the brand. The company is a family run businesses, which is situated in Perthshire, Scotland. Traditionally the company has always purchased German coaches, but now it has made the move to the Irizar i6, a Spanish coach. Why? Well the main reason is to take advantage of the better fuel economy associated with the Irizar. This is a quality that is consistent with all Irizar coaches; they are designed to make you money. The coach they have purchased is two-axle 12.9 metre vehicle with 53 seats. They have also taken advantage of some of the option features, including half-leather seats, a reversing camera and seatback tables.
Roadmark Travel
Roadmark Travel, of West Sussex, is another company that has switched brands by purchasing an Irizar i6 coach this year. The tour company recently used Mercedes coaches, yet they state that their decision to move to the Irizar i6 was made because of the coach's stunning appearance and the ability to offer class-leading legroom whilst also accommodating 48 seats. So, what features have they included in their coach? A DVD system, additional marker lights, a reversing camera and seatback tables. 
Mearns Exclusive Travel
Last but not least, we have Mearns Exclusive Travel of Glasgow. This company specialises in running vehicles for major tour operators, and thus they have a diverse mix of vehicle marques. This is not the company's first experience with Irizar. In fact, they have a number of Irizar PBs in their fleet. So, why did they decide to add an Irizar i6 instead? Brian Murray, the director of Mearns Exclusive Travel, states it was mainly to do with the vehicle's specifications. The company have chosen a 13.8 metre coach with 57 seats. Some features they have taken advantage of include a Parrot Bluetooth hands-free phone system, Travel Pilot satellite navigation, a reversing camera and half leather seating. 
As you can see, the popularity of the Irizar i6 shows no signs of slowing down! This is just a mere handful of the UK companies that have recently made a purchase of this impressive coach.