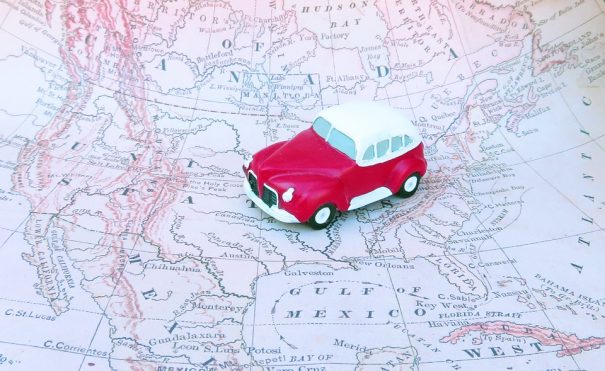 Lower purchase price and being able to find rare and exciting cars are some of the reasons why you might choose to purchase a car abroad. But while there are benefits, there are some significant drawbacks too so it's worth weighing up the pros and cons to make sure this is the right decision for you. Here are a few things to bear in mind.
Will you be seeing the car in person?
Buying a car without seeing it in person can always be risky, so if you're not seeing it in person then you will need to get as much detail as possible. Ask the seller to send plenty of pictures of the bodywork, interior, under the bonnet and ideally underneath too as this will show you if there are any signs of rust. If they're a garage that has a ramp, they should able to do this without issue. Ask them to take some video clips showing the car from all angles, as well as showing the car starting up and ideally driving too. Be sure to question anything that you're not sure about or doesn't look quite right; the last thing you want is for it to turn up and you're disappointed with the condition, or notice a fault that you could have spotted if you'd have looked carefully. Buy from a reputable dealer to ensure that you're not going to be ripped off or sold a dud.
Are the modifications permitted in your country?
It's not always just a case of shipping a car from abroad, getting it taxed and insured and hopping behind the wheel. As different countries have different regulations when it comes to modifications, you need to ensure that any work that has been done is legal in the country where you live. If it's not, how easy would it be to reverse and what would the cost be? You will need to factor this into your overall budget. Wheels and tyres, the exhaust, in- car entertainment and brakes are all examples of modifications that could have been made which won't necessarily match up with what's legal here in the UK.
How much VAT will you pay?
One of the biggest expenses when shipping a car abroad is the VAT. When you ship a car here to the UK from abroad, you may be liable to pay import VAT and Duty. These depend on a number of factors and can vary, but this is something that you will need to find out about and make sure it fits in with your budget for the car. If you're only buying from abroad as a way to save money for example, you'll have to check that it's worth it for you. If you're buying from abroad because you want a particular rare car that you can't find here, then it's not as much of an issue as you're likely to just pay the costs regardless to get your car. But don't overlook these costs.
Finding a Shipping Company
You need a shipping company that's reliable and trustworthy, that will bring your car over to you carefully. Companies like Autoshippers car shipping use an R-Rak system which allows them to ship more cars in per container (meaning you save money) while keeping them safe and secure and free of knocks and bumps. Look into different companies and price up some options.
Whether you want to save money or secure yourself a rare car, buying from abroad can be worth it in many cases. But be sure to put in the research so you're not left disappointed or worse- with a car that's illegal or doesn't work.