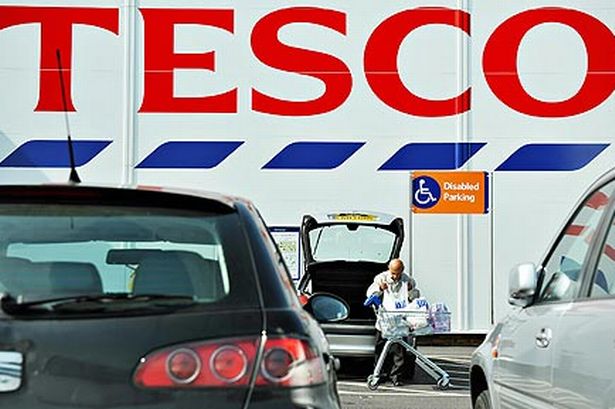 Tesco has shaken up the motor industry by moving wholesale into the mass car-dealing market. What effect has this had both on the traditional car dealership world and on the consumer?
Tesco's move – long-rumoured – has disturbed traditional dealers. Following the strategy made popular by Autoquake.com – that is, selling cars mostly online, and as a prop to its existing financial services arm (such as Car Insurance) – Tesco can afford to slash prices considerably.
So what's the catch? Well, firstly there's the stigma associated with buying your car from the grocery provider. Can you really pick up a car along with eggs and the daily newspaper? And, if so, would you be happy to advertise this fact? (Most dealers still place a sticker on the windscreen, or a logo on the registration plate).
Secondly, there's the fact that Tesco looks to only be selling used cars. That puts it in the same league as notorious services such as WeBuyAnyCar.com and SellMyCar.com, both of which have been accused of undercutting sellers' expectations to secure bargain-basement prices. Tesco will be looking to sell vehicles between 1 and 5 years of age.
So, if you are in the market for new cars, the British supergiant doesn't look like it has the resources to satisfy. What's more, thanks to a host of finance and leasing options available to business and personal users available directly from manufacturer-affiliated dealerships – such as Mercedes-Benz dealers – the time has never been better to invest in a more luxurious, first-hand vehicle.
These finance options offer extremely low APR – which is guaranteed if you make the application through a financial subsidiary of the car manufacturer itself – and bold repayment terms. In many ways, these deals have come about in reaction to the threat posed to the luxury car market by the economic downturn. Good interest rates on loans are like hens' teeth nowadays, and the hope is that by offering competitive rates on larger loans – to be spent within a different arm of the overarching enterprise – buyers otherwise unwilling to invest such large sums during a recession will feel able to do so.
Of course, there's little available for buyers who are looking to scrounge money off their new car using their Clubcard points – for the time being. Tesco's financial arm is growing in strength, and it may be only a short time before they, too, are able to offer competitive financing on new vehicle purchases. For now, your best bet is to go new via a dealer – scraping a manufacturer and dealer warranty in the process – and avoid any uncertainty over buying your car second-hand.