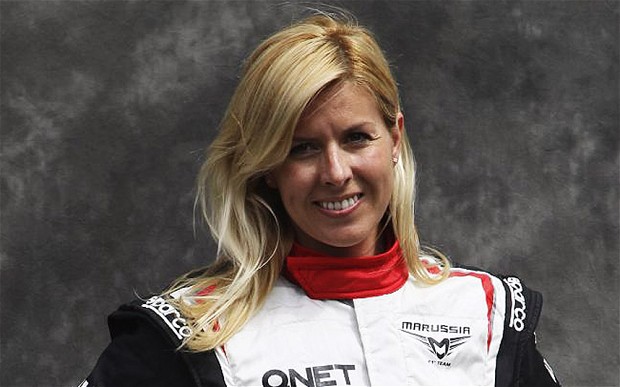 Test driver for Marussia, Maria de Villota has suffered major head injuries and lost an eye after a crash at the UK's Duxford Airfield. She was reported to be conscious after the accident which left the 32  year old female driver with life threatening injuries.
She was injured after colliding with a support vehicle in her MR-01 race car during testing at Duxford and was rushed to the nearby Addenbrooks hospital in Cambridgeshire.
In a statement Marussia said: "The team can confirm Maria was transferred by ambulance from Duxford Airfield, where the accident happened, to Addenbrooke's Hospital in Cambridge. Since Maria's arrival at the hospital at approximately 10.45am this morning, she has been receiving the best medical attention possible at the hospital, which is the region's major trauma centre. Maria is conscious and medical assessments are continuing."
Support for the injured driver has poured in from motorsport drivers and commentators. Hertfordshire born F1 star Lewis Hamilton showed his support by tweeting: "Just heard about Maria's terrible accident at Duxford. I hope she pulls through. My thoughts and prayers are with her family at this time."
These types of accidents are not usually common in a sport which has worked hard to increase safety as the cars become faster and more advanced. For those motorists worried about what to do after such a serious accident, we'd recommend seeking Head injury advise from your GP or health care professional.