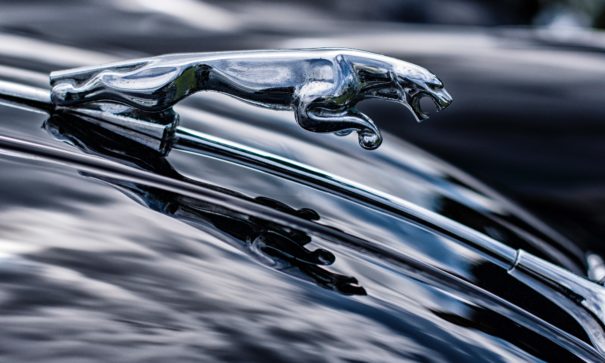 There's something pretty special about a car ad. Even if you have no intention of buying the car, they can be hypnotising, and who knows – they might even turn your head.
Car ads often have high production value, amazing videos and an element that hooks you in. From fun and friendly to the sexy and sultry, different car ads can strike a chord – and that's what makes them so popular. Whether they use celebrities or some striking visuals, a car ad is a piece of art in itself.
Enjoy dreaming of some cool cars with this run down of some of the best car ads.
Image Credit: Unsplash under Creative Commons
Jaguar: British Villains

Back in 2014, Jaguar launched a slick new ad featuring perpetual film baddie Mark Strong, acting stalwart Sir Ben Kingsley and Marvel's own loveable villain Tom Hiddleston. It's a great ad that is truly British in its craft and style, and certainly one that made people stand up and take notice.
If this fun and fierce ad made you want to buy a Jaguar, the good news is that you can get a decent deal through a Jaguar approved used car dealer that could help you join the villain club. It's good to be bad, isn't it?
Honda: The Cog

In the age of stunning animation thanks to Pixar and subsequent animation companies, Honda's 'The Cog' ad was certainly something that mesmerised at the time. Working like one long dominos puzzle, it's a satisfying and seductive watch. It took more than 4 days to film the 2-minute advert, so it's probably not worth trying to recreate this one at home!
Toyota: How Great Am I?

Set against the soundtrack of a speech by the legendary Muhammed Ali, and featuring the inspirational Amy Purdy, this ad for the Toyota Camry invites you to 'go places'. It's an uplifting, powerful ad that shows the power of human determination, while also pushing a very slick vehicle. Beautifully shot, it's one you won't be able to take your eyes off of.
Kia: The Perfect Getaway

Want to attract attention with a car campaign? Bring in James Bond. While Pierce Brosnan might not be Bond anymore, once you've been Bond, you're always Bond. In this ad for the Kia Sorento, Brosnan is pitched a new action-adventure type film which sees the car being driven through the spectacular snowy mountains. It's tongue-in-cheek, it's fun and the car itself makes for a very stylish model. If it's good enough for Bond…
If you love seeing James Bond driving swish cars, make sure you check out the Daniel Craig Aston Martin DBS ad, it's a classic.
Volkswagen: The Force

A car ad doesn't always have to be serious and seductive, sometimes it's the ones that make you laugh that have the biggest impact. Featuring a mini Darth Vader attempting to use The Force on several items around the home, including the family dog, there's a hilarious moment when dad returns home in his Volkswagen Passat. Selling the car as a great family motor, it was always guaranteed to draw a smile out of even the coldest heart.
Mercedes-Benz: Fable

Everyone is familiar with the classic fable of the tortoise and the hare. The hare challenges the tortoise to a race, the hare gets over-cocky, falls asleep and loses to the humble reptile. In this modern retelling from Mercedes-Benz, the tortoise decides to take an alternative form of transport. Unlucky hare!
Audi R8: The Godfather

The Godfather is one of those films that if you know it, you know it, and using it as inspiration for the Audi R8 was always going to be a winner. Recreating the famous horse head scene, it's a genius advert that is actually quite simple. The R8 itself is an amazing car which needs little help to sell it, but it's a great add that is sure to emit a chuckle or two.
Citroen: Robot Dance

Films can provide a lot of inspiration to car manufacturers, and it's easy to see why. It's a winning formula that provokes a response in the viewer, while also becoming a huge talking point – especially with the viral possibilities of social media. This one definitely takes its inspiration from Transformers, as the Citroen C4 transforms into a very talented dancing robot. With the tagline 'alive with technology, it's a simple concept that certainly catches the eye. Animation is a popular concept in car commercials, but with big budgets and a big platform (often featuring as part of the Superbowl), they're almost always a big hit.
Car ads are more powerful than you might give them credit for. They help to sell a story and a lifestyle, creating aspirations you didn't even know you had – hoping one day you'll be able to make your dream car your own.
Got the YouTube bug after that trip down memory lane? Check out some YouTube heroes to watch this week.