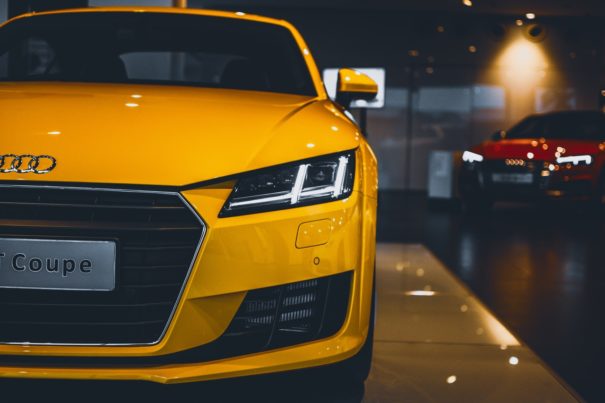 You don't have to be a motoring enthusiast to be able to pick out a prestige car. More often than not, you will hear a Ferrari before you see it. Not that you can miss its unmistakable brilliant red and low profile on your local high street. While you may dream of the latest Ferrari Californa or Bugatti Veyron, the six or even seven-figure price tag is likely to be a hurdle for many. The good news is, it is possible to find those affordable luxury vehicles from your local car garage that give you style and comfort but for a less eye-watering price. Here is a selection of the best the market has to offer.  
Tesla Model S 
Tesla has entered the luxury car market and turned it on its head. The rise of the electric car is unstoppable, and Tesla is at the forefront of the charge, leaving other brands scrambling to catch up. Its electric power makes it deadly silent, and it is frighteningly quick. Who needs the speed of a Bugatti anyway? What is more, their low mounted batteries gives the vehicle ample interior space and user comfort. It has an approximate range of 242 miles on a single charge, and second-hand prices can start from just £30,000.00, packing in a lot of luxury for your money. 
Audi A8
The Audi A8 is considered to be the ultimate in luxury vehicles. Its exterior oozes understated luxury with a lavish interior set to wow.  It is available in a long-wheelbase model, giving more interior room, and the 3.0 TDI model is known for its more reasonable running costs. Moreover, diesel A8s can return over 40mpg, making it one of the more efficient luxury vehicles on the market. Although a new Audi A8 could set you back £70,000.00, you can pick up a five-year-old A8 for circa £20,000.00. 
Mercedes S-Class
The Mercedes S-Class is one of the most underrated luxury vehicles on the road but should not be overlooked. Its opulence is undeniable both inside and out. Whilst it has a sleek and stunning Mercedes exterior, it comes into its own inside the vehicle. With the highest spec technology, it comes complete with a two-screen dashboard and options for mood lighting. Yes, that's right, you can change the interior colour based on your mood. It provides drivers with a smooth and powerful ride that is surprisingly efficient for such a big car. Of course, it doesn't come as cheap as some other affordable luxury vehicles, but you well and truly get what you pay for with the Mercedes S-Class.
Range Rover
The Range Rover has been on the road since the 70s. It is renowned for its status as a luxury SUV, and with good reason. Their elevated driving position will leave drivers feeling like the king of the road providing an uninterrupted view. They boast comfort, safety and have all singing all dancing capabilities. What is more, Range Rover's have been known to include a mini-fridge, TVs and front and rear cameras, to name but a few of their mod-cons. Most importantly, however, they hold the title for one of the safest cars on the road, and that is a luxury worth paying for.