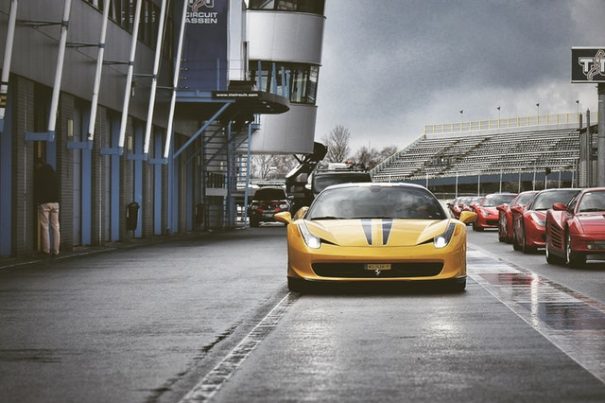 Looking for some cool car events to attend with friends or the family this summer? Here are five of the best that are being hosted up and down the country, the best way to keep yourself busy throughout the warmer weather!
Stratford Festival of Motoring
Sunday 5th and Monday 6th May (May Bank Holiday Weekend) at Stratford Upon Avon
This weekend in May features everything from classic cars to modern-day motors in two days of fun that's perfect for all the family. The town centre is completely closed off to traffic and rows of stunning cars line the streets, along with stalls, food, drink and music. This year, the Mini is taking centre-stage as it celebrates its 60th anniversary. It's free to enter and car parking costs within the town are reasonable.
London Motor Show
Thursday 16th- Sunday 19th May at the ExCeL in London
The London Motor Show is the largest automotive show in the UK. Here you'll see the latest technologies and innovations showcased from one of the world's leading brands and demonstrate the awesome new tech. It's great for those considering joining the industry, but interesting for anyone with a love of cars. From futuristic inventions to family friendly fun (including activities geared towards children) it's well worth a visit. Tickets cost £20 per adult, children under six are free and one child age six to sixteen can also enter free. Other children after that cost £10.50 each.
Formula 1 Rolex British Grand Prix
Friday 12th- Sunday 14th July at Silverstone Circuit
This incredible event is held over a three-day weekend, for what is likely to be the very last time at Silverstone. A seat in the grandstand will give you the best views, you can also book a pit walk if you want to get up close to the cars, the most finely tuned racing machines in the world. Tickets start from £50, with kids aged ten and under entering free.
Carfest
Friday 26th- Sunday 28th July at Bolesworth Estate and Friday 23th- Sunday 25th August at Laverstoke Park Farm
Held at both a north and a south location, Carfest is a great family day out. Expect to see car exhibits and races, live music and fairground rides. There's something for everyone and a chance to see some cool cars. Tickets for one day at this event start at £69 for an adult, with the option to upgrade to VIP. There are family tickets which can save you a little money, and of course it's more if you're camping or attending all weekend.
Shelsley Walsh British Hill Climb Championship
Saturday 10th to Sunday 11th August at Shelsley Walsh, Worcestershire
The oldest motorsport venue in the world still uses its original course, where it hosts hill climb, motorsport and car club meetings. In mid August it hosts the championships, but there are other events through the spring and summer that anyone can enter. So whether you have a modern used car from Motor Mill, a classic car or something more powerful, it can be a fun way to put it to the test. Tickets start from £5 but do change in price depending on the time you enter.