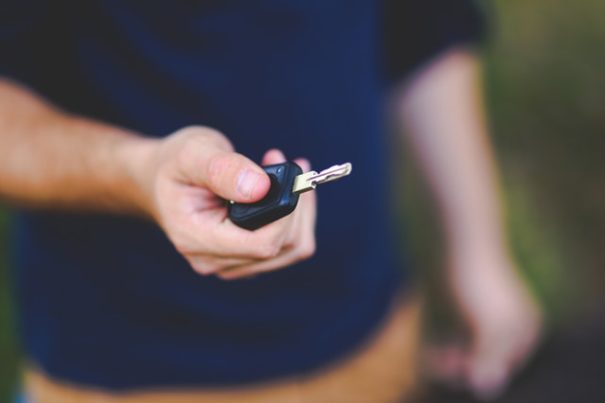 Buying a car can be a minefield if you have no idea what to buy or where to buy it. The last thing that any driver wants is to have a boring car that matches every single neighbour on their street. There's a prestige that comes with buying a car, and many want to have a car that will set them apart from the rest.
So, if you're looking for something a little different than a vintage Mercedes or a used Ford Fiesta, you need to check out the four brands of vehicle that we have for you below. These four are hidden gems in the automotive market today, and you can really make a statement with them all. Finance pending, one of these vehicles could be rocking out on your drive. Shall we take a look?
The Subaru Legacy
You don't need to go in for a vehicle that looks flashy on the outside to have one that runs in a flashy way. You want a reliable car that looks good, and the Subaru Legacy is often mistaken for a Toyota Camry given the plain exterior. However, this is not a bad thing! A plain vehicle is less likely to be stolen, for one, and for another, the interiors and the excellent AWD system that comes installed makes it an excellent saloon for families in all weather types!
The Honda HR-V
If you're looking for something unique and niche, then the Honda HR-V is going to be the right car for you. It's a subcompact SUV, and it's also a crossover vehicle. It might be new to the markets around the world, but it's important to note that it's under the radar in how it's offered. The platform of the Honda HR-V is the same as the Honda Fit. This means that if you are looking for a car that runs well in the built-up metropolitan areas, this is the perfect car. It's not the one for you if you're looking for a family car that's a good fit, which is why it's going to make you stand out on your commute instead!
The Volkswagen Golf
Those who love to drive cars equipped with a manual gearbox will love the Golf. It's marketed as the Caribe, Rabbit or Golf GTI, and if you miss out on this model you will be missing out on the interior and affordable price tag – both of which are stunning! It's important to choose a reliable car, and you can do that easily with the Volkswagen Golf.
The Subaru Outback
A simple style of vehicle, the Outback is a crossover that has it going on in the off-road market. With a high standard AWD system, you get a top-class vehicle with excellent durability. It's roomy, it handles well and there aren't very many sold each year. All this means is that you will well and truly stand out on the road.  Don't be afraid to try something a little different with these four choices.