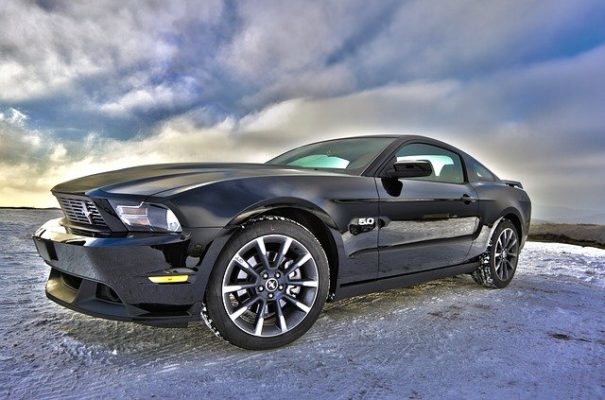 Whether you have dreamt of owning muscle cars, or something sportier, you may have always cast your dreams aside when you think about the price tag attached to these vehicles. Often, the cars we really want and would love in our lives are the ones that cost an arm and a leg. 
But you don't always have to be a movie star or a big business person to enjoy these cars in your life. There are ways of you having the most impressive motors without having to sell your soul to satan in order to get it. 
Buying Used Saves Cash
If you are driving the car of your dreams, what does it matter if someone has owned it before you? Used cars often cost a considerable amount less than their new counterparts. The moment you take a new car off the tarmac of the dealer's forecourt and put it onto the road it starts to depreciate rapidly in value. 
If you want the car for the enjoyment, not to just boast about how much you paid for it, buying used is a savvy way of getting what you want for less. 
There are lots of good reasons people part with their perfect cars, and their loss should be your gain. 
Head over to a used car dealer such as Belmont Autos and you may be surprised at the quality of vehicle that you will pick up. With finance options on many used cars, you may well be able to pay monthly for your car so that you don't have to break the bank by forking out for it on one lump sum. 
Barter If You Can
If you have the money to buy your vehicle in one lump sum, a private seller may be a good option. If you're buying from a private seller, you may be able to haggle the price down considerably. Do your research and find an angle to use when it comes to pitching your alternative offer. Of course, the seller may not want to sell it for this price, but it's worth a punt. 
Buying Using The RIght Finance Option
You could still drive the car that you want straight from the makers though. With the right finance option, you could get your car with reasonable monthly payments. 
There are a number of different financial arrangements out there, some of which allow you to enjoy the car of your dreams without having to worry about the expense of ever actually owning it yourself. PCP and PCH finance options will allow you to hire the vehicle for the fixed term of the agreement. In the end, the PCP will allow you to buy the car in one lump sum if you want, or return it to the dealer, or get a completely different car on a new PCP. The PCH agreement just allows you to drive the vehicle without the option to own it at the end. The payments may well be lower on this, putting your dream drive within your means.