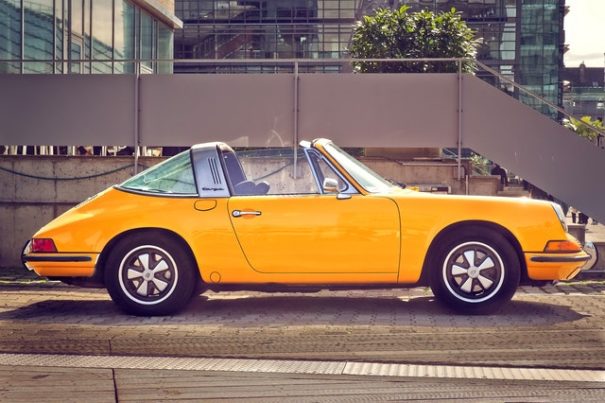 Speed, elegance, and grace. These are what Porsche is famous for the world over. However, there are some other parts of this brands character that people aren't so familiar with. In fact, even the Superfans don't know everything. Of course, this post aims to rectify this, so keep reading to find out some intriguing facts about the Porsche brand. 
Porsche came up with a hybrid car in 1899!
There is a lot of buzz over hybrid cars right now. What with nearly every brand coming up with their own version. However, in the big scheme of things cars running on a mix of combustion and electricity are a very new development in the world of driving. 
That is what you may think until you look into Porsche's history! Where you will find that car enthusiast and entrepreneur Ferdinand Porsche that started the company, actually came up with a hybrid car in the 19th century. Yes, I'll admit that is what by the skin of his teeth date wise. Although, as we are only now starting to adopt the use of hybrids, it was still a pretty spectacular achievement! 
Additionally, there was something else special about this vehicle too. The fact that it had breaks that made contact with every wheel. A development that improved safety and is still in use today on modern cars. 
They used to build farm and industrial machinery too
Sleek, lozenge-shaped body work is what most people think of when they picture a Porsche. However, what you may not know is that this brand also made a range of other vehicles in the 1950s as well. 
In fact, these additional vehicles are not what most people would expect at all because they took the form of tractors and even industrial equipment such as forklifts! 
[ad]
A used Porsche may be a lot cheaper than you think
One fact that Porsche fans often find particularly intriguing is that owning one may not be as expensive as they might think. In fact, a second-hand number can be secured from dealers like Reed Autos for as little as £570 per month on finance. Of course, as finance is available, it means you can invest in one of these classic cars and then spread the payment, rather than having to find the entire price before you can move forward. Something that makes Porsche ownership a lot more accessible to all. 
You don't have actually own a Porsche to get the experience 
Finally, remember you don't have to buy a Porsche to get a taste of what they are like to drive. In fact, for Porsche fans that are still working their way up to ownership can get their fix through gaming. 
Alternatively, what about investing in a Porsche driving experience? Something that you will find they run on tracks all around the UK? Then you can experience the speed and power of these majestic beasts, at least for a little while. 
Although, beware, as any superfan knows that adrenaline rush you get when driving them can be addictive. Something that means it might not be long until you are saving your pennies to buy your very own Porsche.