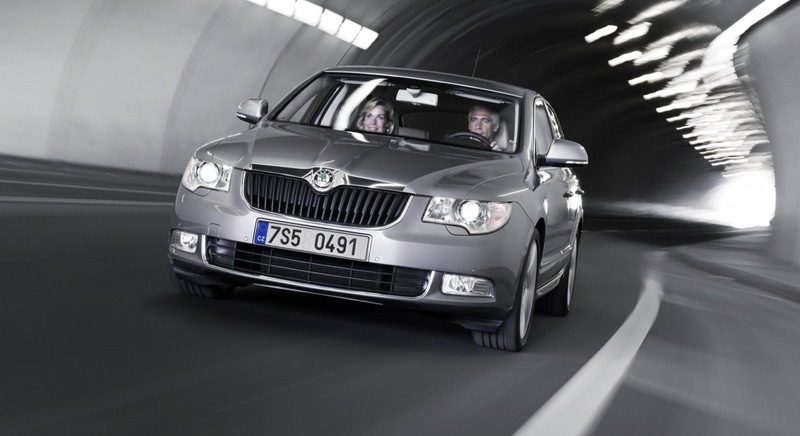 The Czech car manufacturer Skoda announced a milestone in the company's history with the production of the 500,000th Superb model. The jubilee car came off the assembly line in the Kvasiny plant in the Czech Republic at the end of June.
Eleven years after the production of the Superb started, Skoda reached the landmark of half a million units manufactured. The 500,000th Superb sedan was a white Superb Combi Laurin & Klement.
"Half a million Skoda Superb produced – that is a number which makes us proud," said Skoda CEO Winfried Vahland. "It shows the great capability of the entire Skoda team and symbolizes like hardly any other model our company's outstanding performance. Since we introduced the car, total sales of our model palette have almost doubled."
The Superb is the company's flagship model and has proven highly popular with customers in 85 countries. Demand has risen around the world since 2009 with 2011 being the most successful year in Skoda's history. In that year, the Czech car manufacturer sold more than 117,000 units of the Superb of which 40% were bought in China.
This 500,000 benchmark makes Skoda proud. Rightly so. However, the Superb isn't the company's most produced car. The Skoda Fabia, a supermini, has been manufactured 3 million times and the Skoda Octavia, a small family car, has been built more than 1.5 million times.
Skoda has big plans for its flagship model, though, and hopes that the Superb will exceed the production numbers of Fabia and Octavia. The Superb is a large car that is especially favoured by families who need a lot of space and comfort. The vehicle was named the roomiest sedan in its class. It offers large back-seat space that allows children to stretch their feet or play around without bumping into the front seats. There is luggage room of up to 1,700 litres making it the perfect ride for family vacations.
The Superb is currently in its second generation (B6 Superb, Typ 3T) which was unveiled at the Geneva Motor Show in March 2008. The five-door, five-seat car is available with four different petrol engines (ranging from 1.4 L I4 TSI to 3.6 L FSI 4×4) and four diesel engines (from 1.6 L I4 TDI CR to 2.0 L I4 TDI CR). The Superb 3.6 FSI 4×4 is Skoda's most luxurious and fastest car with a top speed of 155 mph and acceleration of 0-62 mph in 6,5 seconds. The car allows parents to enjoy some driving fun while not compromising on safety and comfort.
If the Skoda Superb will overtake the production numbers of the models Fabia and Octavia remains to be seen. The car, however, is already highly popular with customers and was voted the best car by the German magazine Auto, Motor und Sport in 2012.