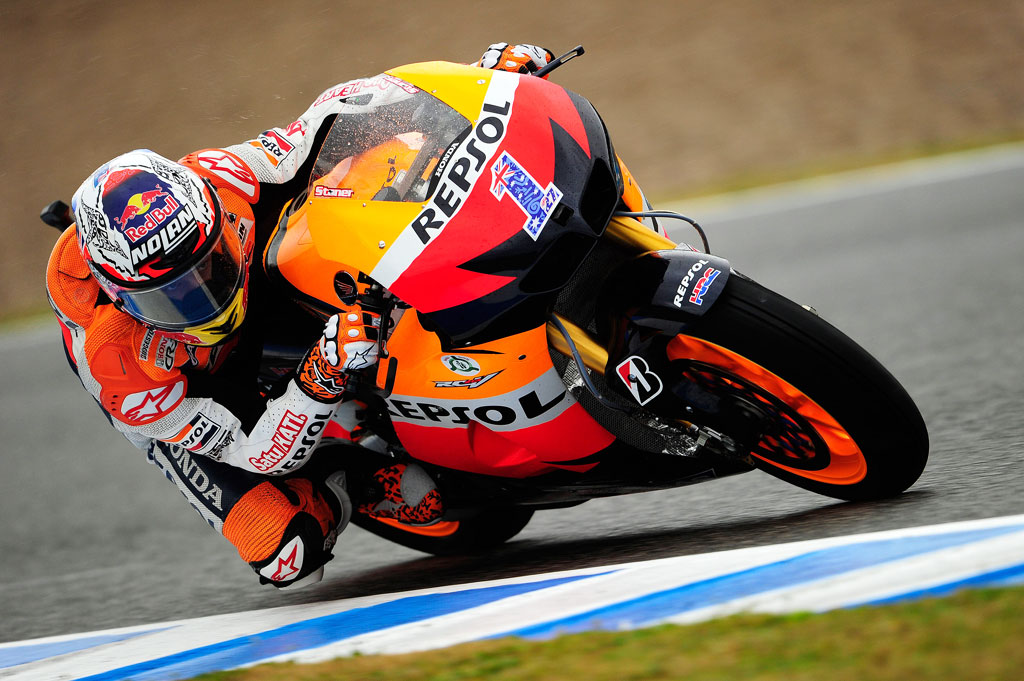 Honda has finally confirmed that it is putting into production a road version of its RC213V MotoGP bike. The machine is currently providing the means for Dani Pedrosa to drag himself back in the title race, as Repsol Honda's reigning world champion Casey Stoner recovers from a broken ankle.
Following the premier class's decision to switch back to 1,000cc engines from 800cc prototypes at the start of this campaign, rumours have persisted that the Japanese manufacturer will made a road-going superbike version of the race machine. At a conference in Tokyo outlining the future of the brand, Honda boss Takanobu Ito confirmed the rumours are true.
Specific details on the machine remain sketchy, but it is certainly not a replacement for Honda's current top-of-the-range superbike, the CBR1000RR Fireblade. Instead, the suggestion is that the RC213V will be sold in a similar way to the Ducati Desmosedici RR – i.e. with a pricetag in the region of £40,000 and with a limited production run.
Mr Ito said: "Since its market introduction in 1987, the RC30 (VFR750R) super sports bike has been loved by a large number of fans.
"With a goal to create a new history, passionate Honda engineers have gotten together and have begun development of a new super sports bike to which new technologies from MotoGP machines will be applied."
Should you wish to get your hands on one of these new Honda machines, you'll need to think carefully about how you can keep your insurance premiums down; a super-flashy, limited-edition, high-value superbike will always command the highest rates.
Ensure you invest in a GPS tracking system and keep the bike tethered to a solid object with an industry-approved lock – preferably inside a garage. Also, think about how you can reduce your chances of having an accident; obviously stay within the speed limits and see if you can avoid accident hotspots on your journey – this helpful infographic from MCE Insurance highlights which areas of the UK have the highest accident rates for bikers.