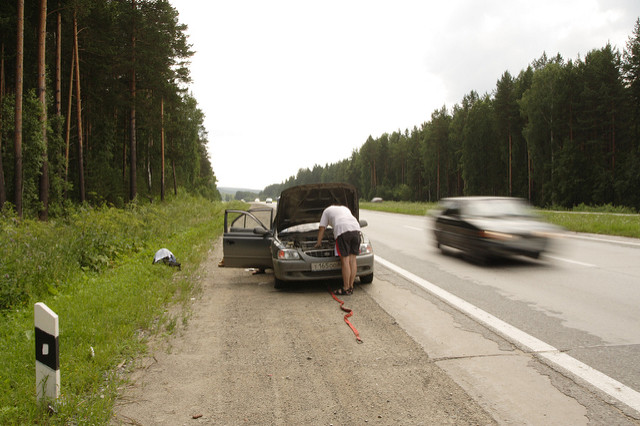 Breakdowns are one of those things very few of us think about until it's far too late. When you're in a functioning car, there's a potent sense of freedom; you just mark a location and away you go. When it fails on you and you're left stranded on some dark, country road, all that changes! If and when you run into one of these emergencies, it really pays to have a breakdown survival kit. Here are some of the items to include in yours.
Portable charger
Like me, you probably have a pretty solid routine for making sure your phone is well charged whenever you leave the house. Again, like me, sometimes you forget in all the chaos of the day, and your phone dies when you're out and about. If there's one place you certainly don't want this to happen, it's stranded in your car in the middle of a snowstorm! A portable charger will provide some insurance against this.
First aid kit
I know that it isn't a pleasant thought, but you may end up stranded following a car crash, and suffer some kind of injury. You're probably not a trained medical professional. However, when you're waiting for the emergency services, having a proper first aid kit on you can make all the difference. This should contain plasters of various sizes, gauze pads, pain killers, adhesive tape, and antiseptic wipes. Don't forget any medication specific to you, either!
You could also consider going one step further with your first aid and consider some official training, try searching for Richmond hill first aid training near me and make sure you're ready for any medical emergency that might benefit from a little first aid experience.
Visibility aids
Having your car stuck on the side of the road is not only very annoying, but presents a very real safety hazard too. If it's right on the bend of some dimly-lit B-road, and it's not easy to see, you could be involved in a serious collision. Be sure to get your hands on three warning triangles, which you can place on the road 50 feet away from your car on either end. If you want to go a little further with your visibility aids, you can also buy some emergency LED lighting which can be fixed to your car.
Tire Gauge
Okay, if you're stranded in the middle of nowhere then knowing the air pressure in your tyres isn't going to do you a lot of favours. However, having one of these in your car can be a helpful reminder which can reduce the chances of you getting stuck on the first place. It's not uncommon for some drivers to get a flat, pull over, and discover that their spare tyre is flat as well! When you have a gauge in your car, it will remind you to check the pressure every now and then.
Jumper Cables
Imagine this; your car's broken down, all it needs is a jump-start, so you stand outside your car and start trying to flag people down. Driver after driver growls past, splashing puddles over you and staring ahead like you're invisible. Finally, a good Samaritan pulls over, but guess what? Neither of you have jumper cables! I know it's more clutter, but make sure you have reliable jumper cables in your car at all times.