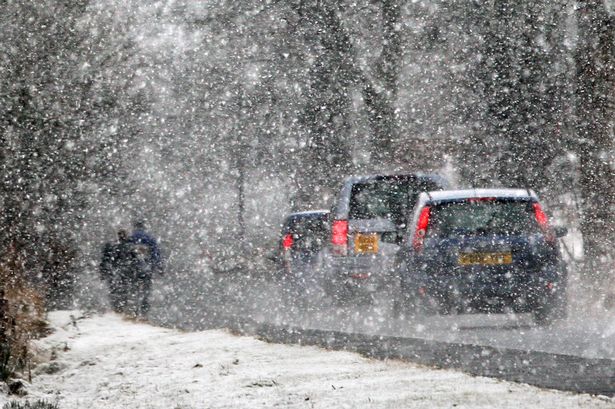 Just when you thought that the "cold snap" would disappear, it seems that a new wave of snow and arctic conditions are headed for the UK this weekend. Snow is forecast for the entire of the UK with Wales and the South West taking the brunt of the cold front.
In order to help survive the chaos and carnage on the UK's roads there are few precautions and steps you should take to keep you, your family and your car safe when Jack Frost rears his ugly head.
The best piece of advise we can give you is that when conditions are bad is just don't drive unless you really have to. Put off that trip to the supermarket or the local high street. If you are tucked up in the warmth of your own house you have little to worry about apart from making sure you have enough room on your Sky+ box for Eastenders. It really isn't worth putting your life at risk for the sake of a pint of milk.
If you do really have to brave the roads then make sure you check over your car and carry the essentials in case you do encounter weather related issues. Make sure to check your fluid levels, tyre pressures / tread levels and lights. These things should already be part of your normal maintenance routine but these often trivial and overlooked "pre-flight" checks should be performed before each outing when travelling in bad weather conditions. You should also ensure you carry warm clothes, decent walking shoes, a blanket, a map, a mobile telephone and a torch. These things might save you a from suffering the elements and being stranded with out the right kit to brave the weather.
Lastly, make sure you have some break down cover if it all does wrong. There are many breakdown cover specialists in the UK with some very affordable packages that will give you and your family piece of mind. If you are already have breakdown cover make sure to check your policy details, to ensure your cover has not lapsed. The last thing you need is finding out you are not covered when you need them most.
With a bit of preparation and some common sense you should be happy in the knowledge that you are ready for the worst the weather has to throw at you. We are lucky in this country that we do have quite temperate conditions which makes us less prepared than those countries on the continent that have to deal with far worse conditions on a regular and prolonged basis.