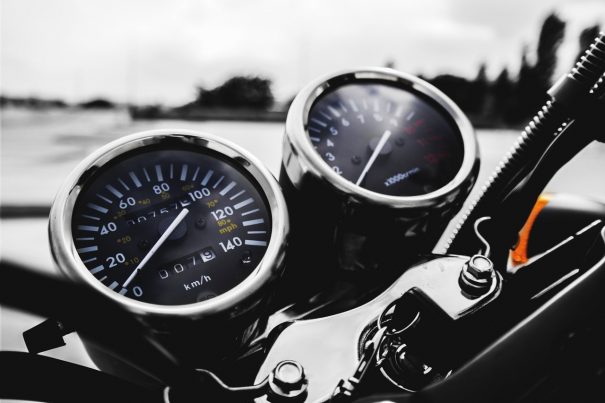 When you're buying your first motorbike, there can be a lot of different factors to think about, and as a lot of first-time bike buyers choose a pre-owned model, the second-hand market is one you have to know a few tips to negotiate around. The last thing you want to do is to spend your hard-earned cash on a sub-par model. But with a few simple tips, you can avoid the clangers and find the bike that's right for you.
Get To Know The Market
First things first, before plunging into making offers, take the time to do your research and understand a little about the marketplace. Use this time to narrow down the models of motorbike that you may be interested in purchasing. Joining the owner's forums will help to steer you in the right direction – educating you on common concerns of current owners, features you may not have considered, and what sort of performance you can really hope to achieve. Check out any reviews you can find, and even if you are buying second-hand, a visit to an authorised dealership to hear from them first-hand is always a good idea – many dealers will also run approved used schemes. Know where to source the motorcycle parts and how much they will cost to replace. Consider the average mileage and popular modifications to the bike you want. The idea is to turn yourself into an expert buyer, armed with all the knowledge you need to ensure that you're really getting a good deal when it comes to buying.
Shop Carefully
Once you know the right questions to ask, make sure that all the relevant documentation is in place for a bike you may want to purchase. Check the engine and frame numbers, and make sure that they correspond with the V5 form, or registration document, and that the person you are buying from is named as the registered owner, at the correct address. Any discrepancies should ring alarm bells. Steer clear of bikes with only a short time left on the MOT – the owner may be aware of expensive problems and is trying to sell ahead of it expiring. It's also worth paying a small amount for an HPI check on the bike. This will let you know if there are any outstanding finance agreements on the bike or if it's been written off. Don't accept any excuse when it comes to the correct documentation, or you could be paying the price further down the line.
Do a Thorough Walk Around
Don't be shy to get up close and personal with the bike and inspect it thoroughly. Even if it's the first time you've bought one, the owner doesn't need to know that. You should always view the bike during daylight hours, as it's much harder to spot defects at night. Take note of any panels that look mismatched or any warping in the subframe. Check the alignment of the wheels also, using a plank if you can. Check the bodywork for dents and scratches, and the condition of the screws. The condition of the tyres, chain, discs and sprockets are also important – if they look worn, negotiate on the price. Know how much replacements are so that you can barter convincingly.
With a little preparation, you can secure the bike of your dreams. Good luck!