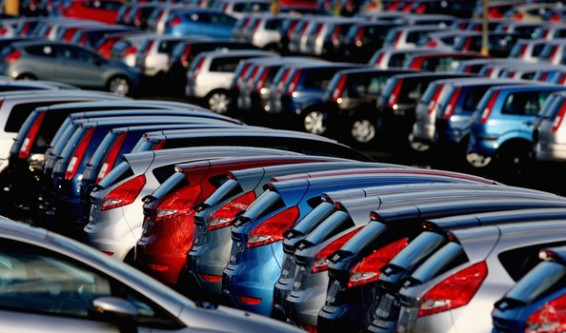 If you are planning to buy a second-hand vehicle, now would be a good time. Prices for used cars have dropped to their lowest level since July last year, new research has found.
According to the website UsedCarExpert.co.uk, prices for second-hand cars have fallen due to the economic recession and consumers being cautious on big spending decisions. The current average price in the UK is £8,695, representing a £1000 decrease since December 2011.
Used car prices have dropped in nine out of eleven regions across Britain. The cheapest second-hand vehicles can be found in south-west England where the average price is £7,316. In a separate study by Adzuna.co.uk, Bristol was named the best city in Britain to buy used cars. Motorists are paying on average £350 less than in other cities.
Car buyers in the West Midlands are also paying less than the nationwide average price with £7,690. Greater London and Scotland, on the other hand, are among the regions where motorists have to pay more for used cars with average sales prices of £9,376 and Scotland £9,148 respectively
The most expensive used cars are being sold in north-east England where the average is £10,186. For potential buyers of second-hand cars it is advisable to shop around and travel a bit for the best bargains. On some models the difference in regional prices is almost £3,000. For example, a Fiat 500 sells for £9,900 in north-east England while in the south west the same model can be bought for £6,995. Motorists living in London should look for used car offers in Kent and Sussex where savvy buyers could save an average of £800 on used Mercedes Benz cars, for instance.
The drop in used car prices is very good news for consumers but potential buyers should watch out for offers that seem too good to be true – because in most cases they are. Some cheap cars might also turn out be money drainers. Before buying a second-hand vehicle, do the research. On car sites such as AutoTempest or CarGurus you can check reviews from current and previous owners of that model. You can also find information about the total cost of running and maintaining the car.
If there is a big price difference for the same model in the same region, chances are that something is wrong with the car. Of course, you might also be just very lucky in finding a good offer. To be on the safe side, though, it would be advisable to have your local mechanic inspect the car. It will cost you a bit but it might easily save you from an expensive repair bill. And should you find some minor issues with the car you can always use them as leverage in negotiating a better deal with the seller.