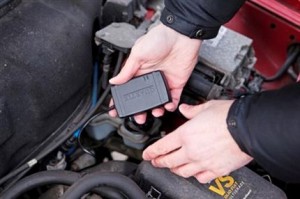 Figures has shown that many young drivers are using "black box" technology to help keep down the costs of their car insurance premiums. The telematics boxes allow insurers to monitor factors such as corning, braking, speed and other driving habits that will help reward "safe" drivers with lower insurance premiums.
With the new EU ruling on gender neutrality due to come into effect on Dec 21st, its predicted that more young female drivers will opt for the black boxes to help keep their premiums in line with current costs.
The EU ruling states that insurance companies will no longer be able to price premiums based on gender, stating that it amounts to sexual discrimination.
Similar telematics technology has also been introduced by some insurers in the form of an android smart phone app. Like the black boxes, it records driving data using the smart phone's internal sensors. This data is relayed to the insurer and is used to monitor the driver and issue reduced premiums if they meet certain criteria.
Going forward this could a a great way for all drivers to get cheap car insurance. Data has shown that drivers being monitored by such systems are far safer than those without.
This type of recording technology is already common place for marques. Vehicles such as those from Land Rover and GM are often fitted with an EDR (Electronic Data Recorder). It records various variables from the car in the event of a collision or incident  This information can be accessed and used to put together the pieces by crash investigators. Without reading the car's manual, many drivers are blissfully unaware that their car is fitted with such a device.