Over the pond the term "street legal" might mean a little less than what would be required on UK roads. With that aside, any car capable of running a low 6 second quarter mile is going to be rather special.
Even if his ute might need some work for it's MOT, Larry Larson still made a 6.16-second pass at 219 mph in his 1998 Chevy S-10 during the HOT ROD Drag Week 2014 Heads-Up Challenge. The resulting time is reported to make his pickup the quickest street-legal car in the world!
Its not the first time that Larry has graced the fine pages of Turbo-Nutters, back in 2010 reported that this Chevy Nova managed a rather impressive 6.95 second pass at 209mph. More that here.
Read more about this amazing ute on the hotrod.com website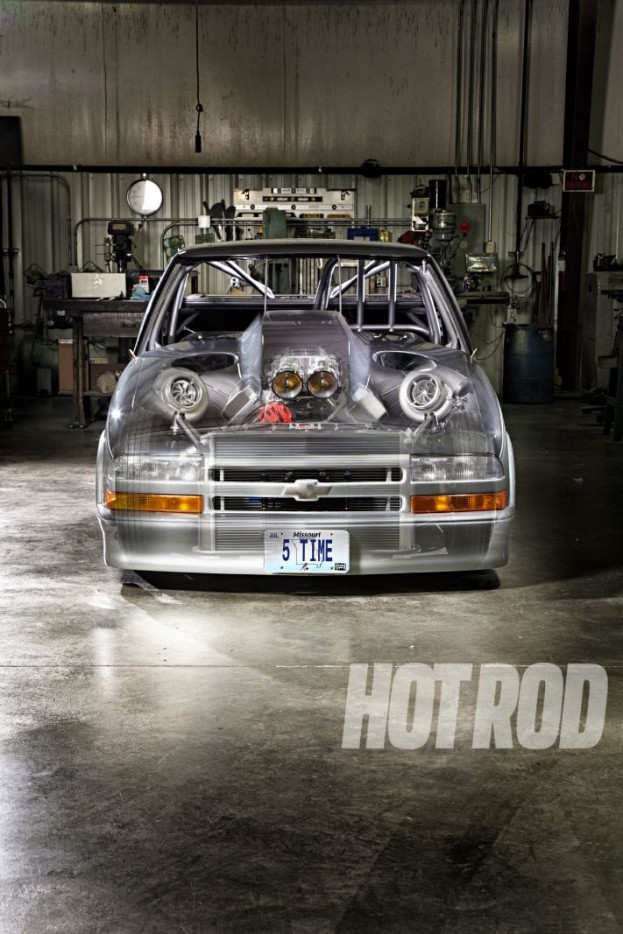 [ad]