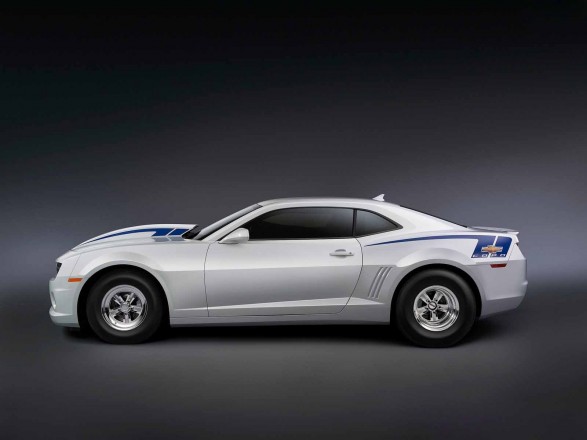 For those not familiar with the COPO Camaro, its Chevrolet's answer to the awesome Ford Mustang Cobra jet and Mopar Challenger Drag Pak. These drag ready racers are prepared by the manufacturers with one thing in mind… the quarter mile.
The COPO is bathed in options that the standard Camaro could only dream of. Under the hood sits a 327-cubic-inch engine topped with the 4.0-liter blower producing an epic 550BHP through the rear wheels. Other modifications include a NHRA certified roll cage, drag radials and a whole host of other goodies to help whip this beast through the quarter.
For the common man, getting a car to run an 8 second quarter would take some serious mechanical know how but to be able to buy a specialist car like this direct from the manufacturer is something else. It makes the Focus RS seem like a mere toy compared to the might and specification of the COPO Camaro… just don't ask it do go round a track!
Here is the beast in action running what seems to be a tyre shredding 8.88 seconds.
Shop for breakdown cover with Green Flag and make sure you are covered when driving abroad.