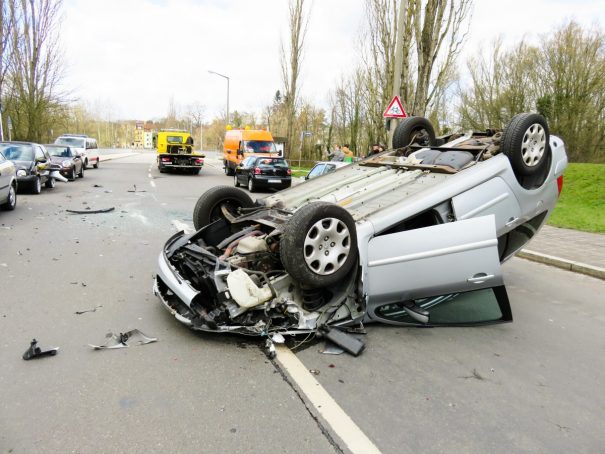 Every year, the latest update includes a brand new feature. We've seen considerable changes over the last 10 years, not just in relation to the improvements of automatic vehicles, but also, the plethora of functions on an individual car makes it akin to Knight Rider's KITT! And while your car isn't able to talk back to you just yet, there are so many different functions now that can trick us into thinking that our cars are getting progressively safer. But, in the grand scheme of things, does a newer car necessarily mean that it is safer? What are the variables that need to be taken into account?
The Attitude To Driving
As the sat nav has become a key part of the standard driving test, this highlights our increasing reliance on technology on the inside of the car. Distracted driving has been touted as one of the biggest increases of car accidents in recent years, not just due to mobile phone usage, but veering into other lanes while trying to fix that pesky sat nav. The big problem is that, because newer cars are ubiquitous with up-to-date technology, the cost is rising. And while you can choose to get your car on lease, you can find some really good prices at Lease Car Deals if cost is a major concern. But for younger drivers, cost is always going to be one of the biggest factors. Our attitude to driving is changing, especially with an over-reliance on the car to perform a lot of the basic functions. Now, the debate in this, especially in relation to functions like lane assist, is that it will minimise the potential for accidents. However, this can, potentially, increase a generation of lazier drivers. A function as important as AEB is, potentially, not as well known, even though this could be a potential lifesaver. AEB, or autonomous emergency braking, is a function that could save your life, but, the term isn't always described as this, such as it would with anti-lock brakes or stability control, both known as ABS and ESC. And this lack of knowledge that could impact new car buyers negatively. Part of Stop The Crash's campaign is to make the term widely known, although, on the Euro NCAP site, the term is applied to the latest safety results.
The Design
The design of every car is now taking into account functions like advanced emergency braking and even a reversing camera. In fact, by 2021, a few of the 11 aspects set to become mandatory includes an accident data recorder, intelligent speed assistance, and even a drowsiness and attention detector! The argument now is that 90% of road accidents are caused by human error. And these new safety features will reduce this considerably. But, with these new designs, the question of automated driving is thrown up. As has been evidenced by the recent issues with self-driving cars, people are reticent to fully embrace these as they have with hybrid and electric vehicles. But, even with issues relating to airbags, especially in mid-sized SUVs, can we fully put our trust in the design of modern cars to be as comprehensive as they claim? Tech is a wonderful thing, within reason. And right now, some of the safety aspects are proving to be very useful to novice drivers, something like the racam unit that is standard in the latest Volvo XC90 models is certainly proving very popular, especially in built-up urban areas. It seems that it is very difficult to argue with the safety records, especially with the abundance of five star ratings on the Euro NCAP website, but, the most common safety feature is still the one causing issues in some models. The airbag is still something that throws up a few problems, not just in their design, but the issues that prevent the airbags from deploying. Toyota recalled 49,000 vehicles for this very problem earlier this year. Safety in numbers indeed!
Overall, the modern models are safer. But, as time goes on, and designs are more and more sophisticated in relation to shock absorption techniques, the idea that human error is going to be reduced is somewhat laughable. After all, we are responsible for our own driving habits, and placing another reliance on the technology in the car to do the job, arguably, result in a crash. Every car has its own drawback, and every new make and model is going to be replete with fashionable functions, it doesn't replace driver skill. Is a newer car safer? Yes it is, but there is a major caveat in that, especially with the younger generation of drivers.
<iframe width="560″ height="315″ src="https://www.youtube.com/embed/r3MlUA0qkiQ" frameborder="0″ allow="autoplay; encrypted-media" allowfullscreen></iframe>